Graphic Design and Web Design Courses Scotland
Graphic design is the art or ability to combine text and pictures in advertisements, magazines, or books.
Modern graphic design, also known as visual digital, communication design, and commercial design, was born in the early 20th century. Look around you. Graphic design is everywhere, from the candy bar wrappers to your favourite coffee cup logo. You see hundreds of graphic design examples every day, and most of the time, you don't even know that.
Often, such as signage design, graphic design must have simple and easy ways of transmitting the information. Whether the design is too complicated or creative, it impedes the purpose of the map and renders it useless.
In other instances, the concept will go the opposite direction. It can be confusing, difficult to read, or to make a point that needs some time to understand. This is also seen in the artwork on album covers and poster designs, greeting cards, and other perturbing ways of design.
Design in the Digital World
Graphic design and web design gradually go hand in hand. Magazines must be available online, and newspapers, grocery stores, hospitals, and other businesses and institutions must also be available. Graphic designers, therefore, need to build and keep their look and feel consistent across multiple disciplines.
The digital design typically determines how the rest of the identity is developed and carried out.
Graphic design is not just elegant or for the sake of beauty. It is a significant part of eCommerce.
Our Lessons
You have a range of choices if you want to enrol with Blue Sky Graphics in an online course. An online training curriculum focuses on the skills to be a good graphic designer.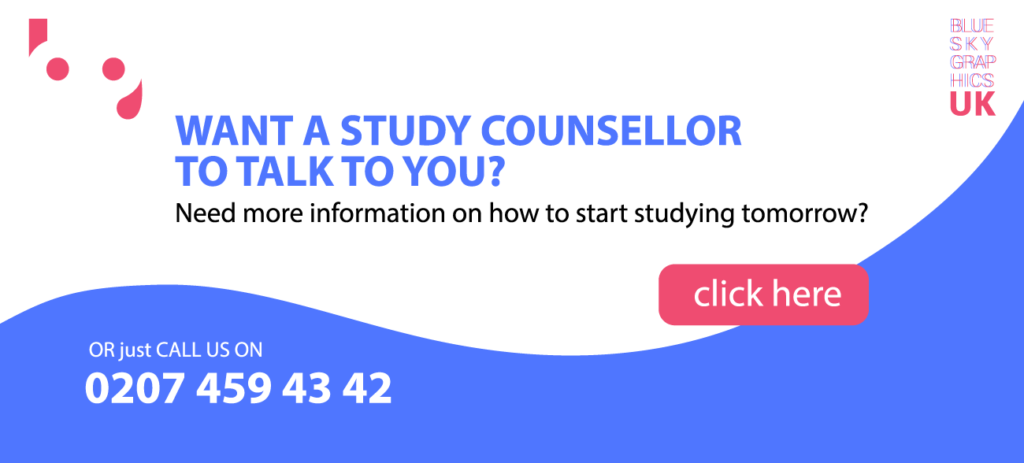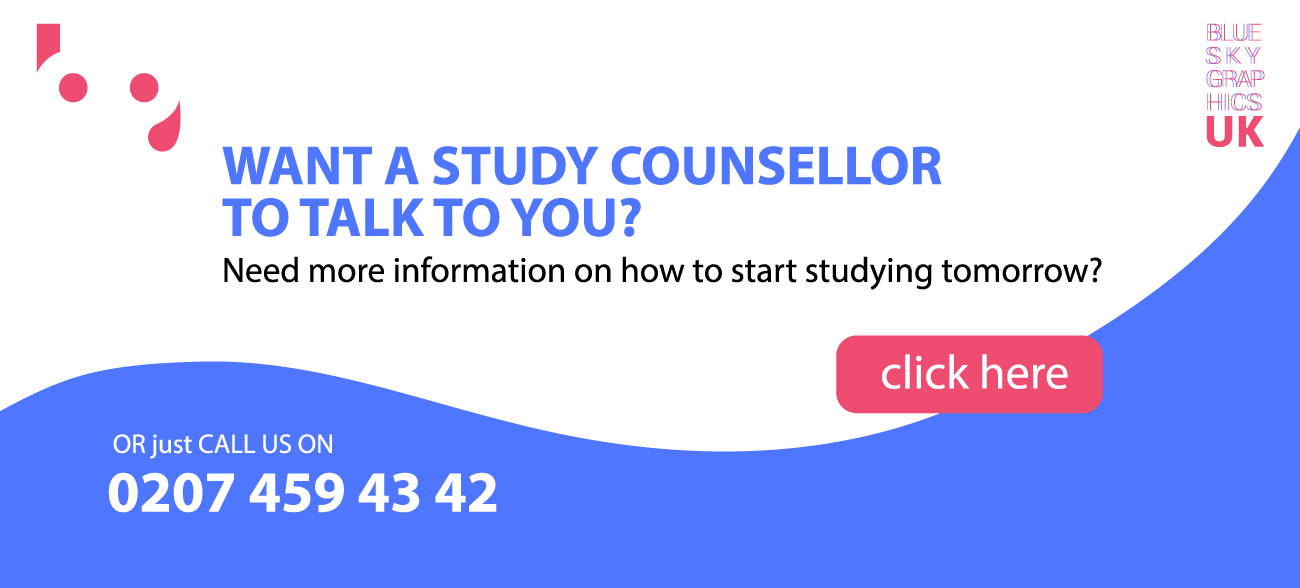 The courses offered are:
Graphics Design Course
Web Design Course
UX UI Design Course
You may think these courses are not sufficient to become a graphic designer, but when it comes to graphic design, they are the only ones you need. Most artists do their work and do projects as freelancers. You can even work for big companies or even help create websites for small companies or mates!
Distance Learning
Distance learning is one of the easiest ways to practise graphics as well as many other skills. When you have children, families, jobs, and friends, you can find it difficult to attend daily universities. Online courses would also make it easier for you to pursue your career. You should also take graphic design classes on your own if you have a busy life, children, or anyone combined. However, these skills can be applied literally to hundreds of different careers.
Duties and tasks of the graphic designer
Graphic designers create visual presentations to convey information efficiently and aesthetically. It requires different roles and obligations.
1.Web pages, brochures, badges, posters, books, journal reporting, annual reports, advertising, and other material.
2.Creating these materials by manual or technical means, like computer software. Adobe's Digital Suite – like Photoshop, Illustrator, InDesign, etc. – is the industry norm, and most companies expect designers to be capable of their programmes.
3.Meet consumers to understand what their planned communications look like. Create or combine graphics, photographs, and designs to represent the desired communication theme and sound.
4.To improve the readability of text and image, select the right size and style.
5.Produce draught customer reviews and make revisions based on the received input.
6.Review final error outputs and ensure that final prints match customer requirements.
Environment of Work
A graphic designer can work in a variety of settings. Some work for graphic design, public relations, or advertising agencies, undertaking tasks for various customers. Others serve in corporate relations departments, government agencies, universities, non-profit organisations, or other organisations. Many of them work in publishers, projects for different journals, magazines, books, blogs, and more.
Most graphic designers work separately. They have individual customers with whom they work.
Schedule of Work
It can be a time-intensive job and can require overtime, hours, or more than the normal working day. Registered freelancers also meet current and prospective customers at all hours.
If they're working for a business or self-employed, they may be working on several projects and many times waiting for a new project.
Web Design
If you love computers and have good technical abilities but still have an imaginative side and an eye for visuals, web design could be the perfect area where you can combine them. What once started as a technology industry is now a way of life and one of the most lucrative industries for anyone willing to put into the time and effort.
Whether you are a high school student thinking about what to do at college or employed for years and thinking about changing careers, you may find this area enticing and lucrative.
Web design and content development services are in high demand and businesses can spend big money to get you on-board their team if you have the potential to get the job done.
Web Design or Development?
Both words are sometimes used interchangeably, and there is a lot of variation between the two. However, for employment, education, and work searching, the two main components of website development, you would have a clear idea in your head, even though you do them all.
Technology is about how and how the website feels. If this was your job and no creation involved, you could mock up website designs using a graphics programme rather than programming languages.
You will need to learn programming for web creation. In general, even though you are better on the one hand compared to the other, it is best to have experience in both areas. Perhaps you want to speak to some people in the industry or consulting firms to see whether design and programming roles appear to be different or not.
UX UI Design Course
During your studies, each user interface subject, like learning app design, will be studied, which is a significant element in the creation of your website.
You can also find out how colours are picked, what is most relevant to sales promotion, and how the search engines respond to any UX theme.
Yeah, the site users get smarter, and the website designer must then address the personal needs of the business owner and customise the website accordingly. The wrong collection of graphical elements and themes in the user interface will do the opposite of the desired action.