Graphic Design and Web Design Courses Perth
Graphic design refers to digital graphic arts. It is usually for commercial, publicity, or educational purposes. This involves the enhancement of the product, service, or knowledge by designing a simple and aesthetic layout. In the field of logo design, corporate branding, brochure design, and image retouching, and other printed materials, artistic elements have historically been created and implemented.
The word "graphic design" now also encompasses the rapidly growing web design industry. While a designer may undoubtedly specialise in one field, there are usually many disciplines in designers with relevant knowledge. The designer can create whole websites, edit photographs for print and online purposes as well as generate printed materials that also have software applications.
Why is it essential to learn graphic design?
The internet has made designs and publications simpler in this modern age and allowed many consumer choices. The popularisation of social media has increased awareness of graphic design, and so we see millions of new designs every day.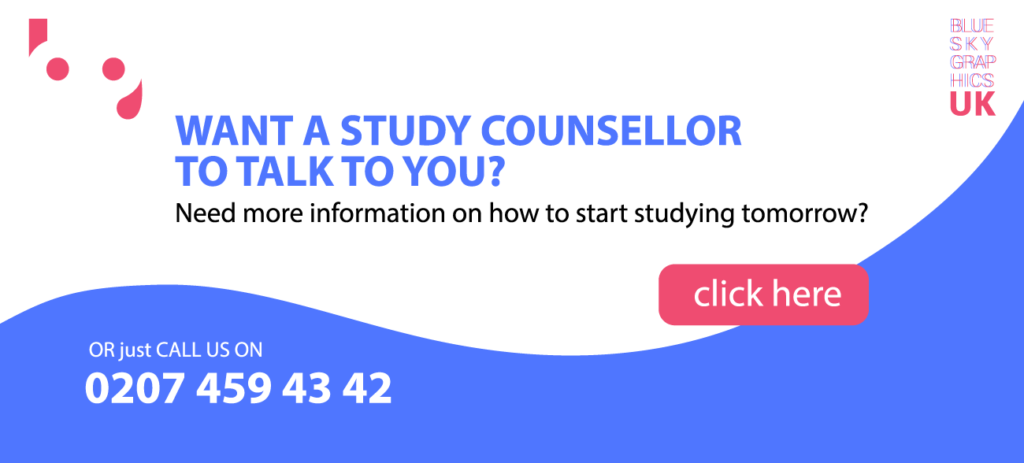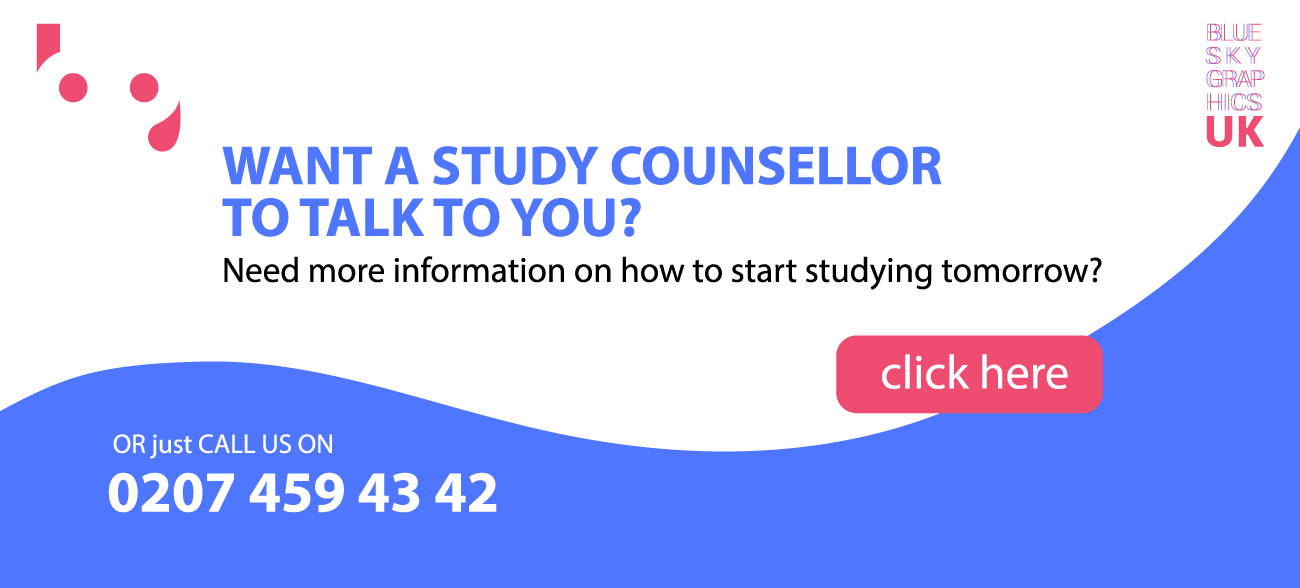 The technological advancement has contributed to the over-saturation of art, which makes it more difficult to differentiate themselves from the crowd. Therefore, you will learn all the basic graphic design principles at BSG with our graphic design courses that a prospective client will use to thrive and hire.
Skills required before applying for a graphic designer job
Whether you are a recent graduate or are trying to develop your skills, you need a few skills before applying for a job.
Adobe Software
Almost every job description provides the skills required for InDesign, Illustrator, and Photoshop. These qualifications are highly recommended if you wish to become a graphic designer in the future. Lucky for you because at Blue Sky Graphics, we teach you to use these apps in detail to crop, resize, correct colour and manipulate pictures with Photoshop and Illustrator for digital and printed images, such as logos or cartoons. In addition, among many other illustrations, you will learn how to use InDesign to create posters and flyers.
Skill in UX UI Design
The future of graphic design is a UX UI design. UX UI Architecture is something you cannot neglect its technology taking over, and almost everything is digitised. If you are a graphic designer with some experience and training in UX UI Design, you will get more paying work.
Luckily, we are offering a UX UI Design course, which is an advanced course suitable for students with knowledge of graphic design. To understand the value of customer requirements and needs, we will teach you how to build user-friendly applications and web pages.
Typography
Each designer should be excellent in typography because the font range and size will make or break a design. Lousy typography can result in an unreadable layout. In addition to professional typography, designers must have a detailed knowledge of typography concepts so that they can justify why they have made such confident choices for a given project.
Typography is thoroughly taught in our online graphic design course because it is an essential element of graphic design.
Web Design
To put it briefly, the art and science to create a look, sound, and how a website should work is web design.
Ultimately, the target audience should have a pleasant user experience via a simple user interface and a usable website. Cascading types of sheets, colours, plugins, responsive designs, templates, social media, text measurements, graphics, and more are all very important in their compelling Web designs like HTML and HTML5.
Understanding a variety of back-end computer programming languages is essential for a web browser that delivers your content. If you wonder how web and design can be taught, you have come to the right spot.
Do you need to practise graphic design before web design learning?
It was found that studying web design without any experience of graphic design can be very challenging. Graphic design principles also apply to web design, so we recommend that you take a course on graphic design before moving on to the course on web design.
What is a web designer's average pay in the UK?
A web designer with less than one year's experience can receive a total gross salary of £18,145 on 40 wages (including tips, incentives, and overtime pay). With an early career of 1 to 4 years, the web designer earns a total average of £21,999.
A 5-9-year-old mid-career web designer earns an average of £26,211 gross salary based on 200 salaries. An experienced web designer with 10-19 years' experience earns a gross income of £29,803 based on 94 jobs. In their late careers, workers receive an estimated total remuneration of £27,663.