Graphic Design and Web Design Courses Lytham St Annes
The art or ability to integrate text and images in magazines, leaflets, posters, and books is graphic design. You don't even know it, but graphic design is all around you. It can be as small as a logo on your favourite cup of coffee or as big as a roadside stand. Graphic design has many uses in our daily lives including greeting cards, digital tees, album coverings, printed materials, websites and packaging.
Graphical design is often accompanied by web design, which is necessary because an online presence is needed to make a full contribution to magazines, stores, hospitals, and apps. And UX UI design is equally critical along with web design. It just isn't enough to have a website; rather, it should be straightforward, easy to understand, and easy to navigate. All of which are being taught at Blue Sky Graphics as individual courses while online graphic design course being the base of all.
Online Graphic Design Course by Blue Sky Graphics
Our course is structured to suit newcomers, intermediates, or those who want to improve their existing skills. The course in graphic design focuses on corporate illustration, logos, painting, and composition as well as on advertisement design.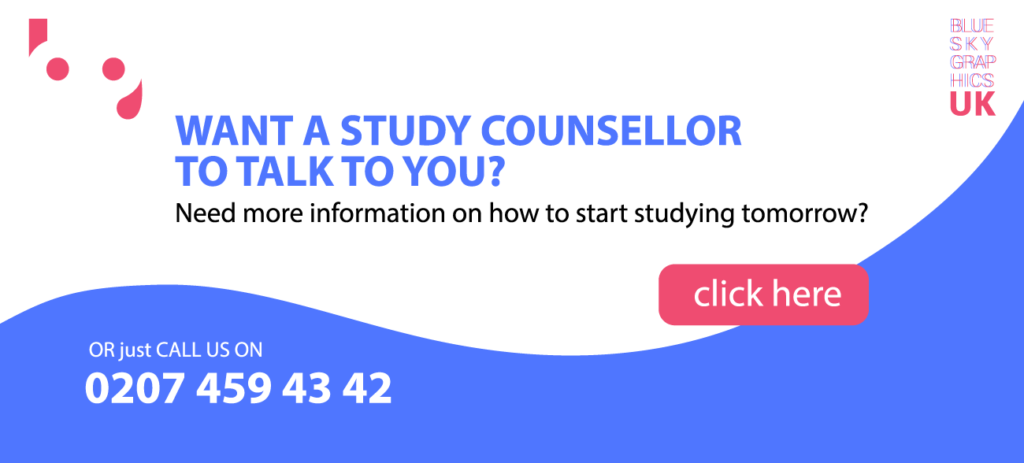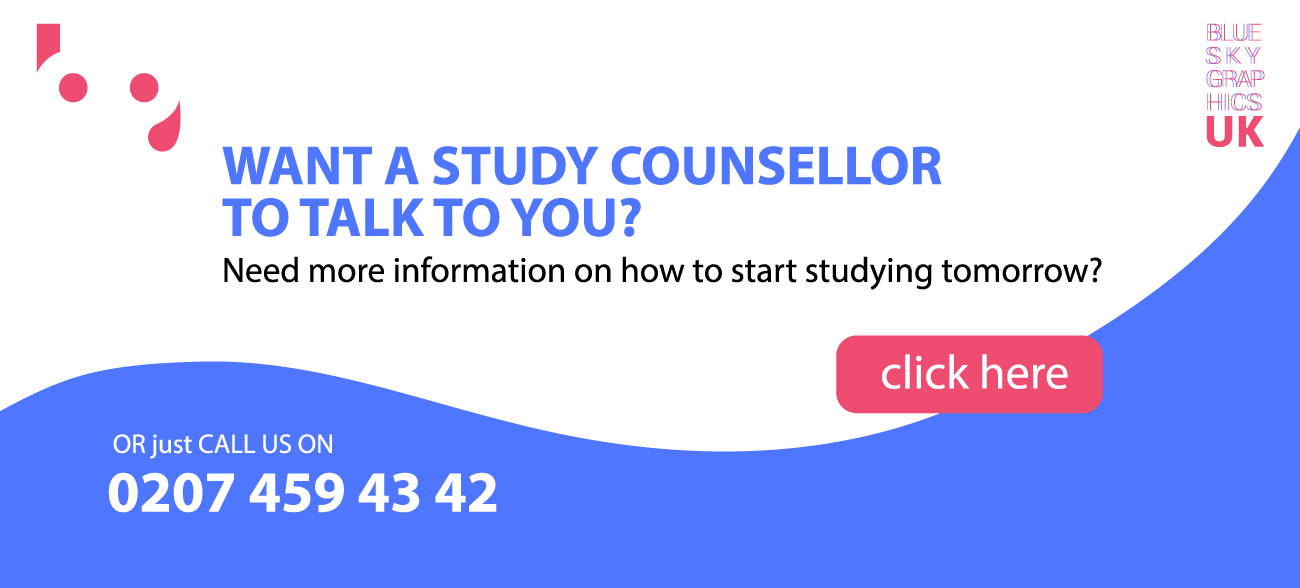 We use the Adobe programme to teach this course. Adobe Creative Cloud offers more than 20 mobile and web applications that include hardware, design, and video, internet, UX, and more. We use this programme to create and incorporate a range of Adobe plugins, including Photoshop, Illustrator, and InDesign.
Graphic design and Freelancing
Freelancing is rising every day and is now the most popular online phenomenon. You'll have more versatility and independence when you become a freelance artist, but it comes at a price. Because you dictate your hours of work and do the job as a whole, this can also become a burden! Ensure that you are dedicated to your career and can devote enough time to it before you become a freelance graphic artist.
You also have free choices as a freelance graphic designer, but once you choose them, the management and satisfaction of your clients is also your job. For this reason, you need excellent communication and time management skills.
Which jobs can you apply for with Web and UX UI Design qualifications?
Web designer: you create and code websites to match the needs of your customers with technical and non-technical skills as a web designer.
Web designers decide not only how the website looks, but how it works with the technological and interactive aspects of the pages. You may also run an existing website.
Web Developer: As a web developer, the main task is to build safe and efficient applications and services that are accessible via the internet.
You can produce products that meet your customers ' needs, be it in a company or as a freelance employee. For multiple tasks that operate concurrently, the role can be especially complicated and can be extended that reach consumers in large numbers in order to satisfy their needs.
UX Designer: As a UX designer, you have a wide range of user interfaces and loyalty to a single brand. You will work with other marketing team members and the broader company to make sure products and services meet customer requirements.
Your exact duties may vary depending on the organisation you work for. You may create e-commerce websites at the front end of the online retail market or create a government website for the general public to provide information and advice.
UX Researcher: If you have outstanding analytical skills and are interested in psychology, testing & coding, you can have a career as a UX researcher. Your job as a UX researcher is to have the best user-friendly website experience.
You can also evaluate the web material and design elements, and the user's preferences and preferences, such as colours and pictures.
Which skills should every designer have?
During the hiring process, there are some skills that hold more value than others, and employers are always looking for those skills when hiring a designer. These skills are as follows:
Communication skills: You need to be able to advise and propose customers and consider what they want.
Time management skills: As a UX UI designer, you manage many tasks consistently, so it is important to split your time and plan it beforehand.
Teamwork skills: Designers must be able to work together and get along with others while working as part of their design team.
Technical skills: Knowledge of both typography and of colour theory covered by our courses is significant!