Graphic Design and Web Design Courses in Kidderminster
Look around, Design is anywhere from the cereal box of your breakfast to posters advertising the new films and inside and outside public transport ads. With visual communication now more relevant than ever, graphic designers have countless opportunities to make their mark.
Graphic design is an exciting, innovative environment in which you can make everyday use of your passion for art. Each company needs professional graphic designers to help them connect with their customers and sell or promote their products. Every day, graphics flood the internet.
So, you love art, but you were told constantly that you couldn't make a career? Graphic design may be an answer. Certainly, it's not just about making lovely pictures; it's about creating a design to express your message. You will also need to be a visual problem solver and an outstanding communicator to understand and respond to customer requirements, in addition to being innovative and artistic.
The best part is that graphic designers can express their messages through any visual means. They use fonts, shapes and colours, blogs, and print templates on social media. Photography and animation can be used. They can use signs, walls, or building faces.
Graphic design is the centre of advertising worldwide, and without the expertise of graphics designers, no advertisement campaign can succeed. It is in the hands of a graphic designer to create outstanding advertising elements, including logos, flyers, and flyers. In many businesses and all industries, graphic designers are a priority, but you must pay careful attention to the promotion, trade, marketing, and public relations sectors.
Jobs that apply directly to your occupation include:
1.Graphic designer
2.Animator
3.Illustrator
4.Printmaker
5.Designer of production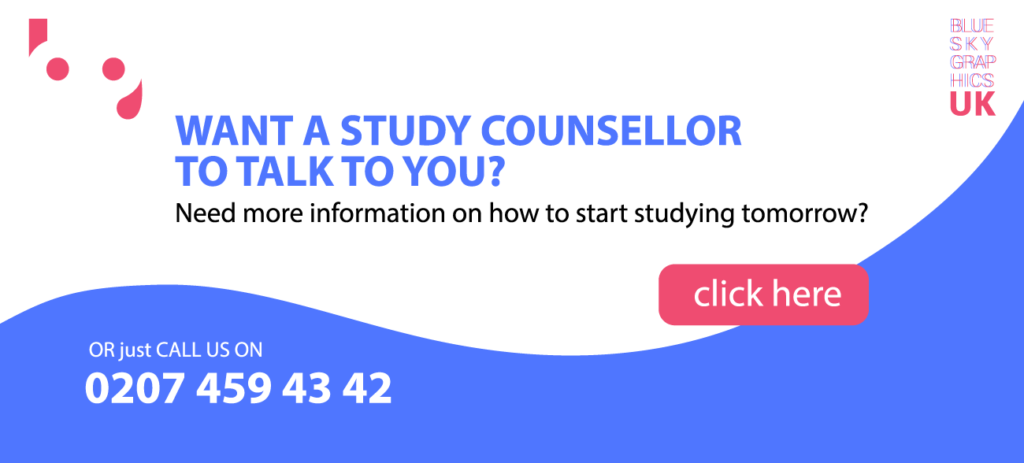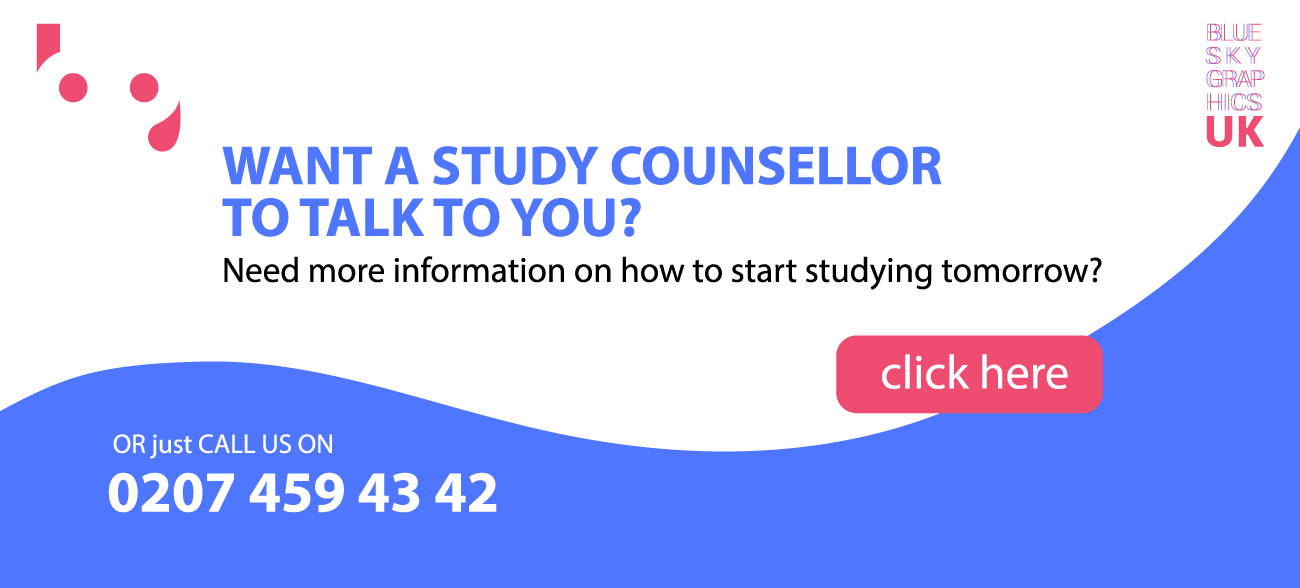 Distance Learning with BSG
With Blue Sky Graphics launching online courses, Kidderminster residents can easily learn graphic design from home. The comprehensive syllabus shows you how to create a beautiful template with all the right elements, such as texture, outline, line, scale, and font.
Online courses suit all kinds of people. No matter if you only want to improve your skills or learn from the foundation stage, we have everything you need!
We've learned what students need to do to be a good designer, unlike other colleges that offer you a weekly crash course. Throughout the week, we give classes along with assignments and homework that you can easily complete with teachers' help as they will also tutor you and answer any question.
What will you learn?
Adobe graphic design training uses and uses Adobe software in keeping with a detailed, standardised curriculum. The start of the course is descriptive and reminds the students of the importance of good design as a starting point for attractive, professional work.
The course starts with a brief overview section and a digital media platform for contact with colleagues and customers, as well as advanced materials related to technology and media. It looks to the ubiquitous world of graphic design to create a concrete vocabulary of design and to find inspiration for a student's project.
Designer's Portfolio
What does a professional designer have in his portfolio? Few more than 6-10 businesses, for example, should be included. You risk delaying your interviews and hurrying potential employers and consumers as you watch them. Seek not to have the same designs, even though you are just as proud of them. It provides a clear overview of every portfolio variable.
For traditional 'paper' portfolios, high-quality prints in standard scales are recommended. Such prints will provide the final solutions under the production and design review. Seek to bring in a dose of uniformity; it looks tidy and clear, and the people on the other side of the table do not forget your efforts. Make sure each project tells its own unique storey and take a closer look at how and what to include.
What is Web Design?
Web design refers to website architecture. Instead of designing software, it typically refers to user-interface aspects of website creation.
A web designer focuses on a website's style, layout, and content. For example, design refers to colours, fonts, and images used. Design refers to data categorisation and structuring. Good web design is user-friendly and appealing to customers and the website's name. Most web pages concentrate on simplicity, so no external information and functionality disturb or confuse users.
Through this lesson, what are you learning?
Taking a blank screen to a finished website is overwhelming. In this course, you'll learn about the main web design steps. You will learn about acquiring knowledge, new ideas, and programme iteration. Finally, you have the base to continue your design journey.
The course includes experiments and works with XD Photoshop, Elementor, and WordPress in web design, graphic design, colour theory, home pages, and websites. Web Design course goes beyond concrete web design principles and applications.
But before taking this course, graphic design training is required, as web design studies are very difficult without understanding basic graphic design concepts.