Graphic Design and Web Design Courses  Herne Bay
Design is a descriptive subject that houses wide range of subjects in itself and is not limited to graphic design. There are a variety of foundations of accountability that hold design relevant in todays' ever-changing world.
Design related subjects occur in a number of fields such as graphic design, textile design, interior design, fashion design, ceramic design, print design, and more. Several new design positions have risen as a result of the relatively recent surge of technology firms to build interfaces for displays.
UX UI Design
Job titles like UX Developer or UI Designer have emerged as the potential front line of design positions. The concept is foreign, even to designers from other industries.
UX design refers to the design of user experience, while UI design stands for user interface design. They are essential to an IT company and need to work closely together.
UX design is still a reasonably new area, with many businesses still waking up to the fact that they need someone on their payroll if they want to succeed in attracting and keeping customers.
Part of the confusion can lie in the name: UX design. To many people, the word "design" is synonymous with imagination, colours, and graphics, where the real meaning is functionality, as well as the process behind creating products that provide a smooth experience for the people who use them.
Graphic Design
Graphic artists started to design books, magazines, newspapers, brochures, catalogues and the like for print publications. The role of graphic designers involves page templates, magazines, marketing material, and even more specific items such as typeface.
When web design became practicable, graphic designers extended their offerings to include web design. This was important because certain fundamental design concepts were the same, whether print or digital. Graphic designers can build a website with a little more experience in the technical aspects and restrictions.
Several graphic design companies have introduced web design to their packages, which further shows that both print and digital graphic designers can work. Most graphic designers are now at least as frequently designing digital items as print designs.
With the growing use of digital communication means over printed media for our work and personal lives, graphic designers have had to evolve to stay relevant. As the website became more popular, some graphic designers added web design.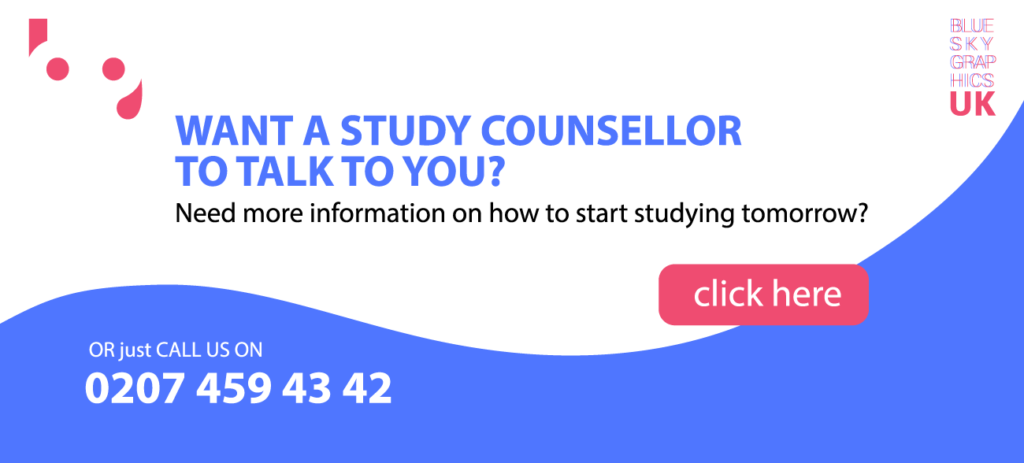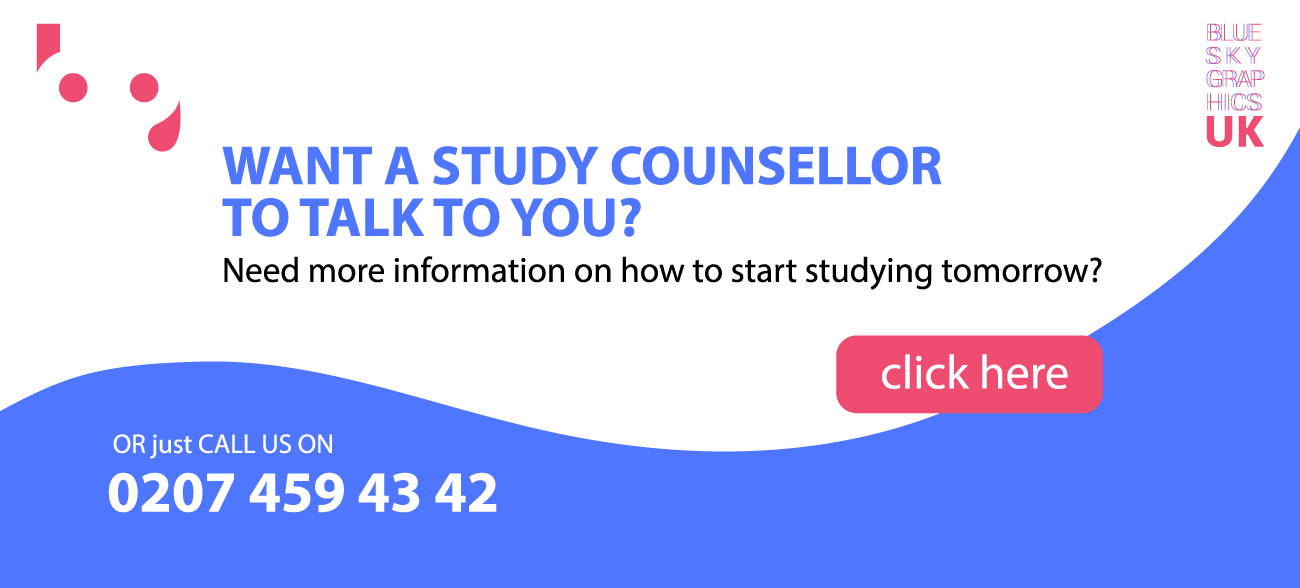 For nearly every industry, graphic designers are in demand, holding work titles such as graphic artists, creative directors, artistic directors, logo designer, and brand designer.
The graphic design course offered by Blue Sky Graphics in the United Kingdom is the best platform to start learning graphic design from home. The course is suited for beginners and skilled designers, so feel free to join and start your career as a designer!
Adobe Software
Adobe Creative Cloud provides an assortment of more than 20 mobile, software, technology, design, video, Internet, UX, and more applications. This app teaches design and runs various Adobe components such as Photoshop and InDesign, that you will learn with Blue Sky Graphics.
Adobe Creative Cloud needs to know and understand as it contains many of the tools an illustrator, painter, web designer, or filmmaker needs in digital media.
Anything you want to create starts with Photoshop – posters, labels, illustrations, or advertising. You can combine images and text to create something entirely different. The new Photoshop Lens Blur algorithm uses a GPU (Graphics Card) to create blurred object edges in front of the focal plane, a more natural bokeh look, right colour treatment for CMYK and LAB colour modes, and more vibrant and precise photographic highlights.
Web Design
Web design applies to the design of the website. More than developing apps, it usually refers to elements of website development that are the user interface.
A web designer focuses on the style, layout, and content of a website. For starters, design refers to the colours, fonts, and images that are used. Development refers to categorisation and structuring of data. Great web design is user-friendly and appealing for consumers and the name of the website. Most web pages focus on usability, so no external information and functionality disturb or confuse users.
Learning Web Design
The course covers projects and works in web design, graphic design, colour theory, house pages, and blogs using XD Photoshop, Elementor, and WordPress. The course on web design goes beyond basic concepts and implementations on web design.
To enrol in a web design course, however, graphic design training is required because web design studies without understanding basic graphic design principles are tough.