Graphic Design and Web Design Courses  Hatfield
Graphic designers utilise their platforms, photos, logos, and ads to display attractive illustrations. Owing to the online presence of multinationals and e-commerce, graphic designers are increasingly expected to create revenue from this function. We see graphic design in every nook and corner. Hence, people develop a keen interest in this field and wish to make it as graphic designers.
However, it is not possible for anyone to pursue graphic design at a university or college, mainly because it is expensive and time consuming. The solution to this problem is at Blue Sky Graphics, where we offer online graphic design courses for those that can't spare time to enrol in institutes.
Blue Sky Graphics
Blue Sky Graphics offers three key courses, which are as follows:
1. Graphic Design Courses –8 months
2. Web design and Development course – 8 months
3. UX-UI Adobe design course – 8 months
This might not sound a lot, but in fact, this is pretty much everything you need to know and practice to be a graphic designer. Such workshops include the application of Adobe Photoshop , Illustrator, InDesign, WordPress and HTML.
One-to-One system of taking classes
Most people do not think online learning is so effective, but it is quite the reverse! You will learn at home comfort without any real space, because most people who join online school are part-time and full-time staff.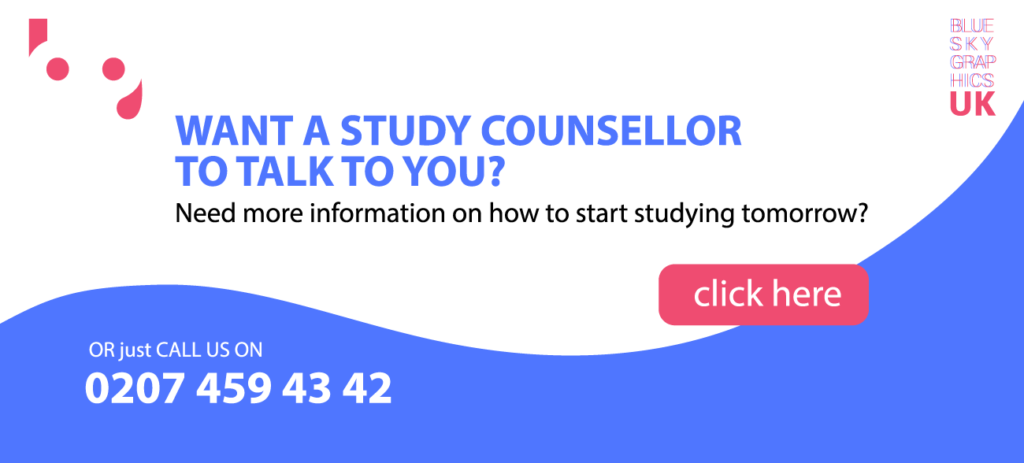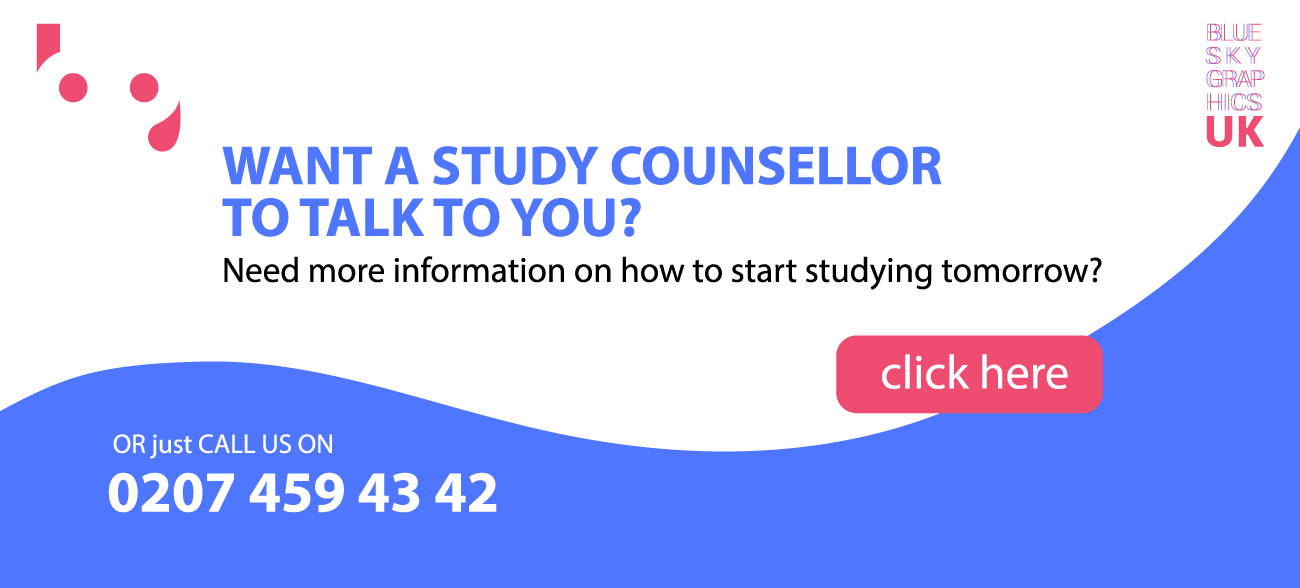 You would provide a better understanding of the lecture in a similar and comfortable atmosphere, because you will have the unique attention of the lecturer. That class lasts 90 minutes with an additional 90 minutes for certain reading with tasks the same week. The availability of online classes is not a problem either as lessons begin early in the morning at 7:30 a.m. And proceed until 10:30 p.m. It is any day of the week. This makes you practice or learn so that you can take classes anytime you want. What you need is a device and internet connection to learn graphic design in your busy home and work life to become a professional artist.
Importance of classes online
These electronic outlets have also made the participation of their beloved lessons at home even more affordable to customers. One of the key benefits of taking online classes is that it reduces money, whereas individuals used to participate and study in college classrooms.
Skills continue to be developed and continuously improved, with innovations constantly being introduced in the industry. As a result , online graphic design courses are becoming increasingly common not just among students but also among experienced designers who need to update their knowledge and expertise in order to keep up with the rising technical innovations of today's graphic design courses.
Why Study with us?
Blue Sky Graphics is the perfect opportunity to learn graphic design at home! You can become a professional graphic designer with Blue Sky Graphics and learn all the skills you need at home and at your own speed. Classes also take place on weekdays and weekends.
Blue Sky Graphics also implemented a one-on-one coaching system that has enabled students to seek the individual attention of the professor, something that is not possible in the traditional classroom environment. The tutors have a good grasp on their subject matter, so they are extremely qualified and hard-working. So there is no reason to worry about the online study site.
The BSG curriculum
The Blue Sky Graphics online graphic design courses are ideal for people of all ages, whether they are fresh to this area or even have some experience.
The online graphic design course is a comprehensive one that helps to prepare you to become a qualified designer. It shows you how to operate Adobe applications with a concentration on painting, design and organisational illustration for your classes.
The Web Development course is for you if you choose to develop your existing skills by learning WordPress, Elementor, Adobe XD, Javascript, and HTML. This shows you how to create your own website using technical tools, or how to re-create a current one.
The UX-UI design course is suitable for students who already have some experience in graphic design. Photoshop and Illustrator are the main software used here to build user-friendly websites for easy surfing.
UX-UI Advance Design Course:
Blue Sky Graphics will teach UX UI design over an 8-month span. If you already know Photoshop and Adobe Illustrator, this is best suited to you. This course involves Adobe Photoshop software, Illustrator software and Adobe XD programmes for professional use. You can learn how to build a user-friendly website through this guide. Essentially, this is just what the UI designer is doing! Look at the user interface and how simple it is to access the programme or the site page. Look at the user interface and how simple it is to access the programme or the site page.