Graphic Design and Web Design Courses  Gwent
Were you born with an undying love for arts and creativity? If so, joining the world of artistic vibes would enrich your personality as a human being created to make, and we can call that human being a graphic designer.
Well, graphic design is a creative field consisting of visual communication art that combines words, pictures, and ideas to communicate a message to the target audience. It is also called a project of visual communication and communication. A designer or artist is in charge of developing visual approaches to communications issues. Train for graphic design courses taught by the most professional graphic trainers in the world, such as Blue Sky Graphics in the UK!
Graphic Designer Roles:
After completing their graphic design courses, the aspirant may choose various jobs:
1.Creative Director: Oversee and organise designers and illustrators to produce illustrations for product branding, promotional campaigns, and much more.
2.Art Director: They oversee and coordinate between designers and illustrators to ensure designs are completed on the timeline and to the satisfaction of the customer.
3.Art Production Manager: They handle the manufacturing aspect of art creation to maximise productivity and reduce costs.
4.Package Designer: You are responsible for packaging before marketing and goods are produced.
5.Brand Identity Developer: these practitioners create brand identities for different businesses.
6.Digital image developer: With illustrative modelling, photography, and image editing, you create beautiful works and photos.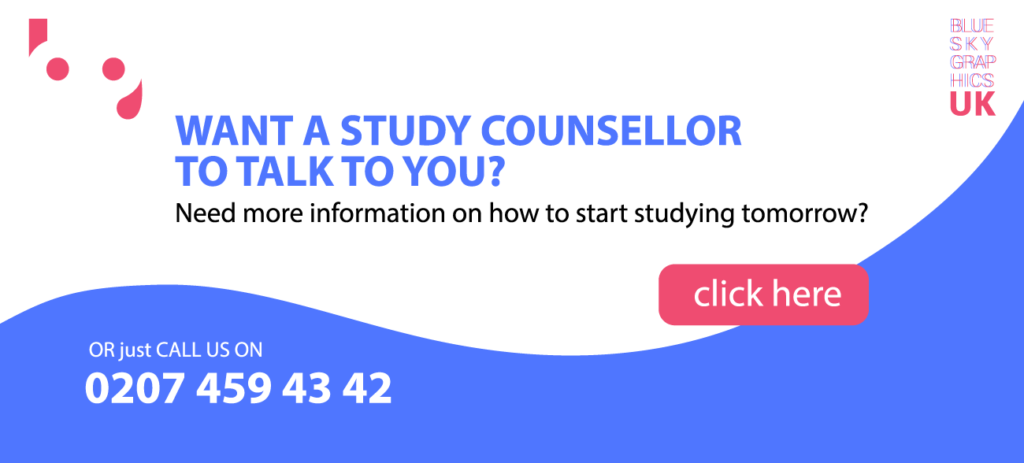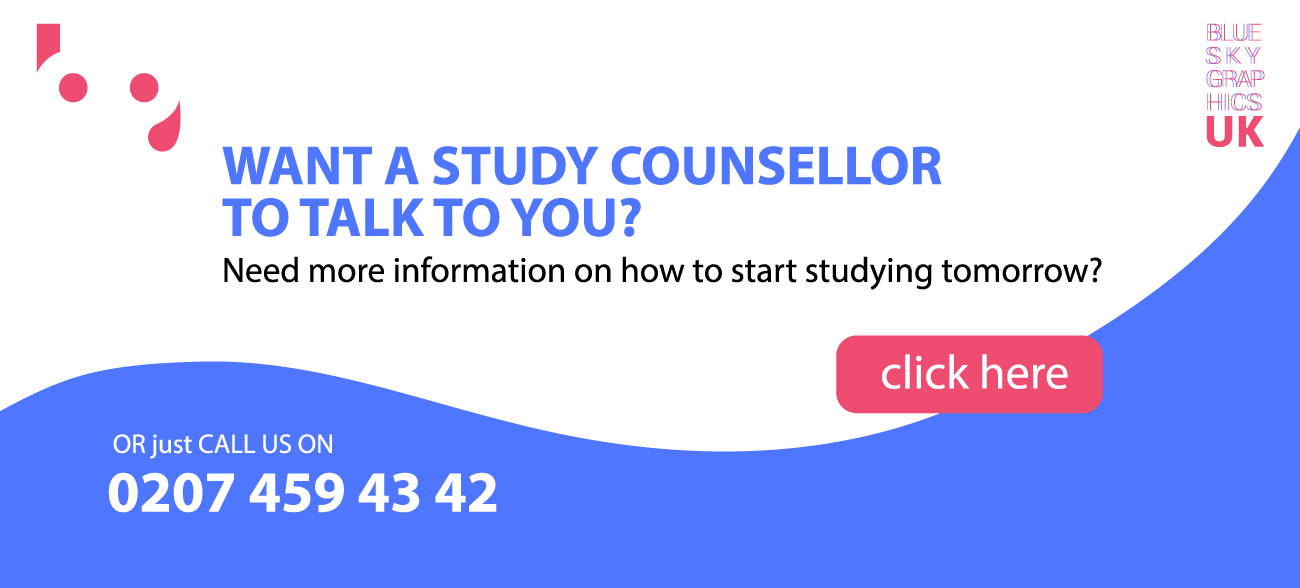 7.Visual journalists: They produce computer graphics that are often called infographics. It can be used for print as well as digital applications.
8.Broadcast designer: they are responsible for the development of visual works, initiatives, and interactive media for television productions.
9.Logo designer: they create an aesthetic representation of the basic message or meaning of the product. It is also a key brand identity aspect – as you put the logo design along with the project identity needed for all branding items in identity work.
10.Application Designer: The designer of the graphical user interfaces is responsible for designing the GUI and primarily for web development organisations.
Importance of Individual Graphic Design Courses
A graphic design training course is an opportunity for you to work on projects with leading corporations and organisations. These may also be opportunities for an internship in business or for working as a full-time employee.
You can also try some internship projects that will broaden your portfolio and acquire more and more experience. And yes, your engagement in any new activities will also have a major effect on the overall personality. The more technologies you include, the more you know and experience.
You can also seek to obtain some job experience, e.g., working in a film studio, TV channel or maybe a newspaper or doing some voluntary service.
The role of the graphic designer is more prevalent than ever before. This is a competitive environment so that developers will need the future. Digitalisation and strategy take charge, and creative artists and designers are expected to do so.
Graphic design is both an exciting and satisfying career that has proven satisfying for many people. If you are interested in achieving this aim today, then you can join a professional graphic design school, such as Blue Sky Graphics! Study how to develop and construct your portfolio of logos, ads, ideas, and pictures.
Web Design Course
This course aims to explain the concepts and application of Internet technology. You will be taught how to apply the production of website systems, digital models, and their overlaps. During the course on web design, you need to prepare a list of other websites where you can build content during the course.
You need to take into account other web design features when building your site. Selecting a font that is readable and complements the design of the website is essential. Therefore it is important to focus on aligning the colours with your brand and your message when selecting colours for your site.
WordPress, HTML, and CSS are used to teach web design courses within a year.
WordPress
WordPress is a content management system (CMS) and is a tool to create and maintain a website without coding skills. This app helps you to configure nearly all aspects of your website.
WordPress is designed to be user-friendly by its designers and to provide the features most required by website developers. You have plenty of flexibility in using and communicating with the device and can change it in any way through the coding and other resources.
All, from small individuals to big business owners, will use it. Even non-developers can easily upgrade the WordPress built websites and this website build frame provides a wide range of subjects and plugins.
Elementor
The fastest and most powerful WordPress editor features Elementor. Drag and drop, then personalise it. With Elementor Theme Design, you can easily change your website. Usually, if you want to change the global design settings on your website, you would be editing Cascading Template Sheets (CSS) or dealing with difficult customer theme applications. However, if you change colours, after the switch you will have to start all over.
Luckily, Elementor can help you create your site easily and preserve long-term stylistic choices. With Elementor, you can monitor some of the world's most common settings from the app's user screen. Such criteria include:
Backgrounds
Heading and link styles
Images
Combine all these elements, and you have the foundation for a creative website design.
Adobe XD
XD blends lightweight modelling and drawing tools with a simple click to simulate a system or web board's navigation. The findings can be released directly from the application as an interactive web presence and can be easily shared with project partners or customers.
You can call it a wireframing method, but you can add vectors or raster and text lines as you pass so that the end of the wireframe appears to be a full product rather than a wireframe.
UX UI Design
The UX-UI design course helps you to design your websites and apps in a creative and user-friendly way while providing a user-friendly website browsing experience.
It focuses on anticipating what users and website surfers will do and ensuring that the interface includes elements that are conveniently available for the desired action.
UX-UI architecture course is suitable for students with some background in graphic design. Photoshop and Adobe XD are the main programmes for designing user-friendly websites for fast surfing.