Graphic Design and Web Design Courses Glossop
Graphic design has been part of human expression for ages; from the first person who created drawing on a rock face or cave wall, graphic design has been instrumental in introducing ideas to others through visual representation.
Today, designers are responsible for putting together text, photographs, and ideas in a variety of media — usually advertising, blogs, and publications. Many graphic designers start working as assistants or apprentices, learning the essentials of their work, such as creating designs for direct mailings and creating logos.
While many work for a wide variety of businesses, many work as freelancers and entrepreneurs as well. The need for good graphic designers is continually growing, and you can remain up to date with whatever a client wants by keeping your skills up to date and up to date.
Everything a Designer Needs
Good interpersonal and communication skills are one of the most critical abilities a good graphic design professional has, besides a "good eye" for what is visually effective and attractive. Graphic designers also need to make presentations to their clients; such presentations will provide a detailed understanding of the design, why particular elements have been chosen, and why the design is successful.
A good education is also highly recommended to become a successful graphic designer. Interest in a graphic design career can be aroused by an internship while at high school or college, where a prospective graphic designer can be coached by one more experienced. Graphic design students can gain credits and useful experiences and information for their educational careers.
Graphic designer preparation can be done from a number of schools and universities, many of which are online. Blue Sky Graphics in the United Kingdom offers such an online graphic design course that can teach you the true value of design along with its principles. Your portfolio is another critical piece of career puzzle; this collection of pieces from your original work allows employers to see your best efforts.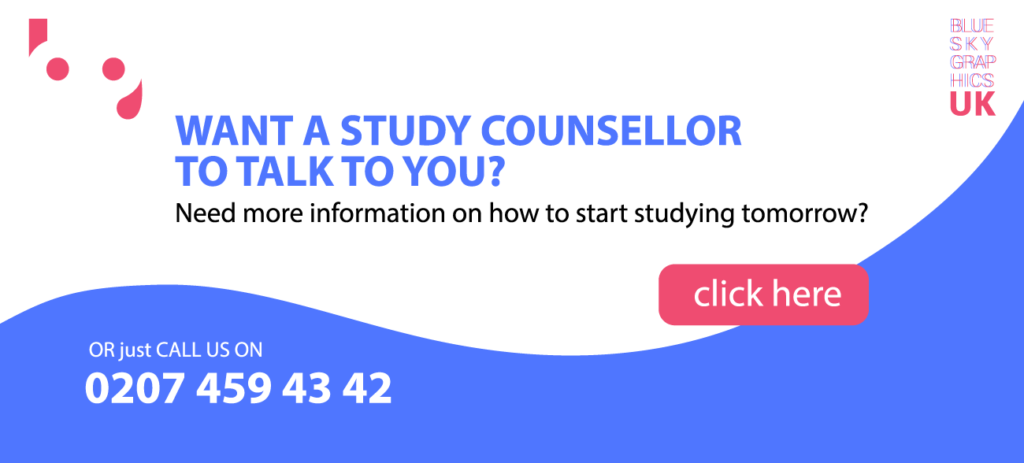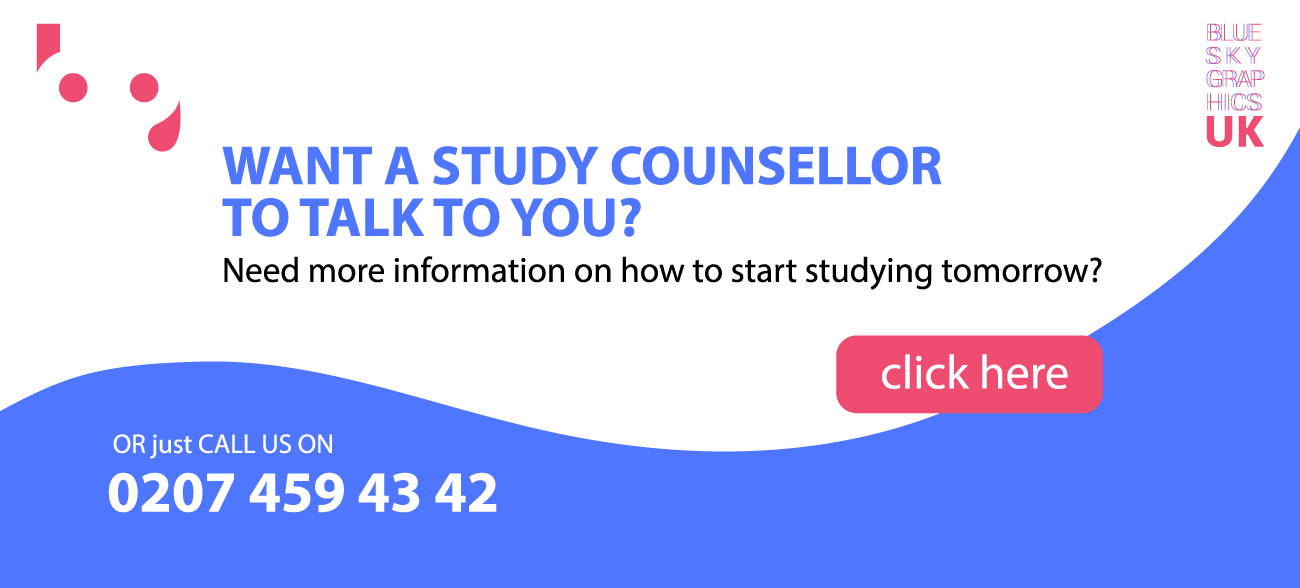 The expert tutors at Blue Sky Graphics give you direction in building an effective portfolio and recommend continuously adding to your portfolio as you gain experience to keep it relevant and up-to-date.
What is Web Design?
Web design is the method by which content intended for the Internet can be developed, built, and organised. Modern web design goes beyond the look of things (aesthetics) to include the features. Web design is not confined to websites as it requires other software such as desktop phones, mobile devices, and the creation of user interfaces.
Importance of Web Design
It gives the audience their first impression of your company when your audience visits your website. In seconds, they can judge your business. You want to make a positive impression on your audience in these first few seconds.
Your public instantly gets a negative opinion of your business if your website looks unattractive or outdated. You do not consider your website appealing, which detracts the audience from your site. You will lose leads because the competitor's page is going to abandon your list.
Web design is critical because it affects your audience's view of your brand. You can either keep them on your page and learn more about your business or leave your page and turn to a competitor. You keep your leads on your page with the right web design.
Where is UX Design Used?
It is safe to conclude that all web systems benefit from a sound assessment and user experience design; it is hard to argue against it if you care about user-centred architecture. But we are not living in a perfect world, and we have no unlimited resources. Therefore, we need to prioritise and identify the areas that most benefit UX designers and UX designers.
Complex Systems require UX Design
The more complicated the framework, the more the planning and design will be involved. When investment in a full-blown multi-member UX study for a simple static website appears to be unnecessary, scalable websites, interaction-rich web applications, and e-commerce websites benefit greatly from UX design.
Systems with countless user tasks must be seen as valuable, pleasant, and efficient. Designers face significant sales losses by neglecting their user interface.
Projects with long periods require UX Design
With clear reasoning, the timeline is extended by adding a pick to the standard website development cycle. For user interface design, time must be allocated. In theory, UX designers could shorten times by taking on several tasks traditionally assigned to web designers and developers and thereby save time and costs in the revision stages by addressing user problems.