Graphic Design and Web Design Courses Billingham
A person with a creative mind should always consider getting a certificate in graphic design. It's a very good profession today, and many students want to be trained as graphic designers from the best schools. Online graphic design course by Blue Sky Graphics in the United Kingdom offers you the right kind of exposure to this profession, and the best part about this course is that you can learn without going to school or college every day!
What's it like to be a good designer?
Graphic designers are talented and innovative people whose drawings or illustrations are used for several purposes. Such graphics can be used in newspapers, on TV advertisements, and also in digital hoarding. Nearly all advertising materials do include certain graphic elements, and so many online colleges offer high-quality designer programmes to help students get on with their careers as a graphic designer.
Who is suitable for taking a graphic design course?
Students who want a genuinely creative professional should approach the right institute to teach graphic design. The user interface and design modules are still evolving. The college that offers this course must, therefore, be equipped with the right tools and designs to teach its students. Luckily, Blue Sky Graphics has everything up-to-date and teach the most relevant software for graphic design today.
Passion for learning new things and out of box thinking to produce creative and original concepts are the key qualities that settle on the preference of graphic designers when businesses hire them.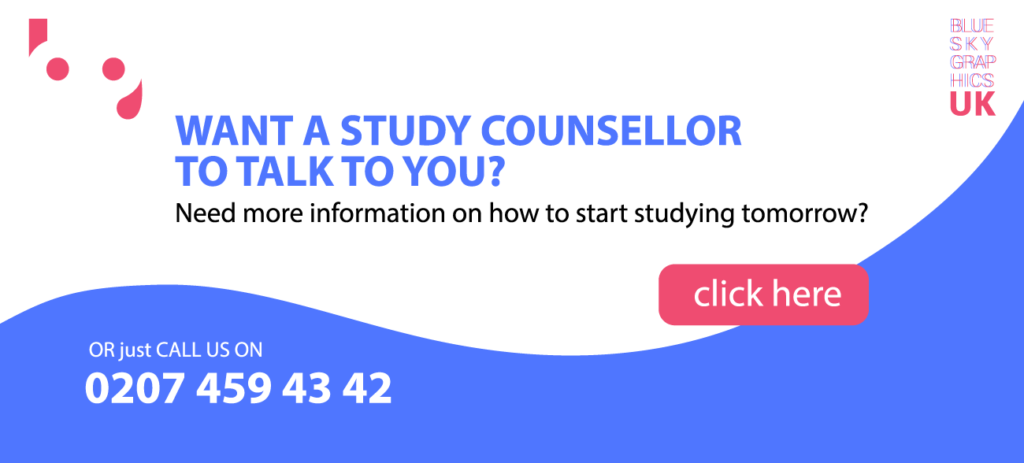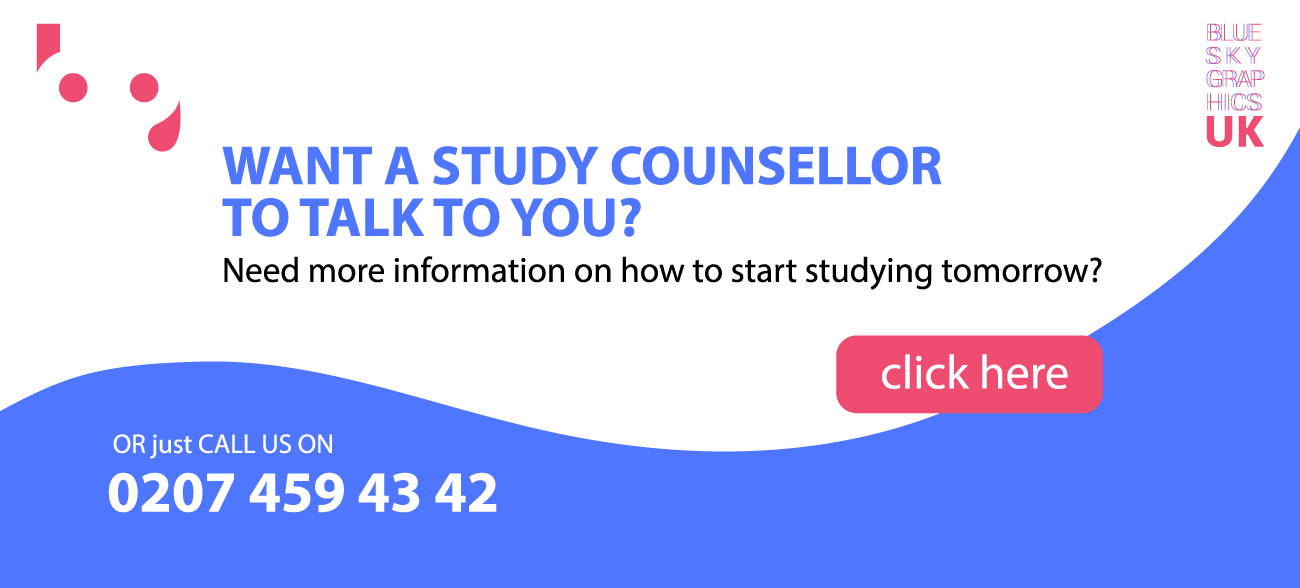 Whether you've already worked as a designer, you might be curious about the right graphic designer job description to describe your career. What kind of work a company expects from you and what are the simple criteria that you would need to start a career in graphic designing, etc., can be ideally described when you get a job description.
These people are generally much in demand these days, as their need is felt more and more every day. Most businesses have a whole team of designers to help them out. The job description of the graphic designer should provide the requisite information about the role of the designer at work. These would also define the type of service that the employer needs and the pay rate that is set for the work.
Portfolio for Graphic Design
Like other fields of study that include internships, student teaching, and job shadowing experience to gain real-world, on-the-job experience while at school, the secret to your potential post graphic design school is your design work portfolio.
Many graphic designers start their portfolios before graduation and draw not only prospective employers but college admission officials using examples of artistically and technological skills.
The portfolio represents the overtime jobs, a collection of sorts for those interested in the art industry. The portfolio is never completed for this reason. Graphic designers only adjust the portfolio over time by adding and removing designs to keep up with the competition.
The portfolio is the main prerequisite for a graphic design job, and its value is, therefore, difficult to overestimate. This is time-consuming to plan and pick appropriate portfolio additions.
Start building your portfolio based on your interests and your business drives. It's all right to include artworks and sketches or prototypes which a client or even a college teacher may have never seen. Designers even like to recreate an old design and use the new version to display in the portfolio.
Following your college and professional experience, you will see the evolution of your early style and influences and make yourself the designer you want to be.
Web Design
Web design includes everything related to the creation and maintenance of websites. This covers a wide variety of features, from graphic design and architecture to user experience and back-end technical tools.
If the website achieves its goals and works well, it has good web design. These can mean different things for each website, but all good web designs should have certain things in common. For example, good web design should include not too much or too little information. It's meant to be confident and eye-catching, but not distracting or irritating. It's meant to be easy to use and understand.
If the consumer has a call-to-action, it should be obvious what you want them to do and how to do it. It should have a cohesive design that makes every site webpage feel like it belongs.
The web design for various website graphics is developed, designed, and implemented. The web design course by BSG will teach you how to interact in software, graphic design, colour theory, home pages, and internal pages using Photoshop, Illustrator, and WordPress.
You will receive training in web design, graphics design, colour theory, user interface design, home design, and web design. Application building is now being taught by applications such as Photoshop, Illustrator, WordPress, and Elementor.