Graphic Art Classes
Graphic Design is a user-centric approach to content creation, whereas "Graphic Art" is just an expression of ideas and feelings. A Graphic Designer is someone who creates graphic solutions to communication issues. They employ logic and the art of design to elicit a response from the spectator.
Graphic designer vs Graphic Artist
A graphic designer must have a thorough grasp of typography, colours, styles, images, composition, and so on; the designer or art director is responsible for ensuring that everything is used in the most appealing and eye-catching manner in accordance with what the customer desires.
The existence of empathy and emotions in general is one of the key characteristics that distinguishes a graphic designer from an artist. While a graphic artist strives to convey their point of view and feelings to the world, a designer aims to discover user issues and put themselves in their shoes to create a solution via design. It is more about design and less about empathy.
Essentially, a graphic designer makes things seem appealing to attract the audience to interact. It is the book cover for whatever product they are attempting to develop.
The majority of Graphic Designers begin as Digital Artists or Illustrators and work their way up to become art directors and, eventually, creative directors if they desire more responsibilities.
Graphic designer job description
You will utilise words and graphics to express ideas and information in this position. The visuals you create will be utilised in advertising, signage, and labelling, as well as in print and online media.
Before making any design selections, you are required to meet with clients and learn about their demands. After you have decided on the right media and style, the following step is to create designs that are 'on brand.' Are you still looking for a career as a Graphic Designer? If you love staying current with industry software and have a real creative flare, keep reading for a Graphic Designer job description.
What Am I Going to Do?
Be prepared to work on many tasks at once! Typical responsibilities include:
Meeting with clients to learn about their budgets and project specifications.
Managing client proposals from conception to finish, including design, print, and production.
Creating design briefs that satisfy clients' needs and expectations.
Thinking imaginatively to generate fresh design concepts that appeal to your clients' target consumers.
Providing finalised thoughts and ideas to account managers or clients.
Keeping up with current technology and using computer-aided design (CAD).
Collaborating with other creatives such as copywriters, web developers, and photographers.
Although you will occasionally work a regular 9-5 Monday-Friday workweek, due to the number of deadlines that must be fulfilled, late evenings and weekends are a characteristic of this position. You can work independently and set your own hours if you have several years of expertise in the area, a large portfolio, and a long number of connections.
Because many positions need you to operate as part of a team, you will most likely share an office or studio with other project personnel. You will also be required to travel during the workday in order to meet with clients.
Path to Becoming a Graphic Designer
A degree is not required for this position, as it is for most design careers, but it will greatly improve your chances of getting one. If you do not have any academic credentials, you will need to create a portfolio to display your skills and expertise. Employers are increasingly choosing applicants who have samples of their work to back them up.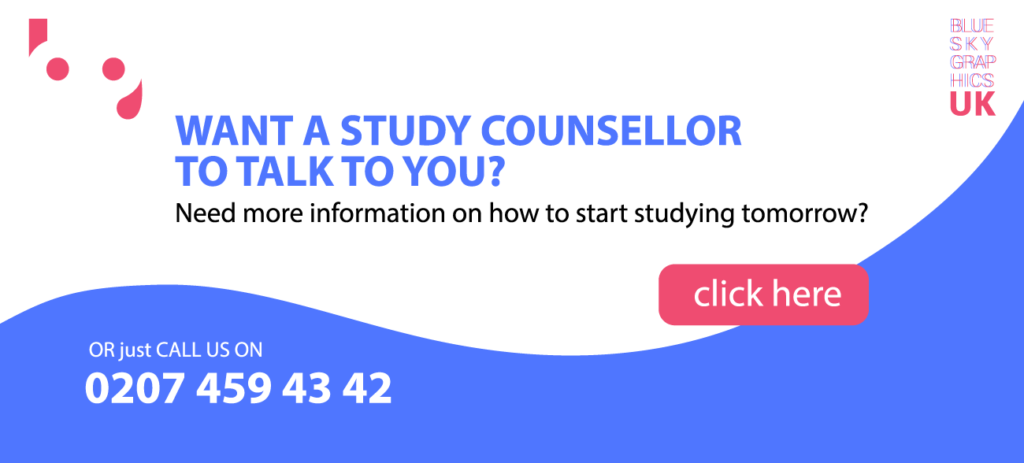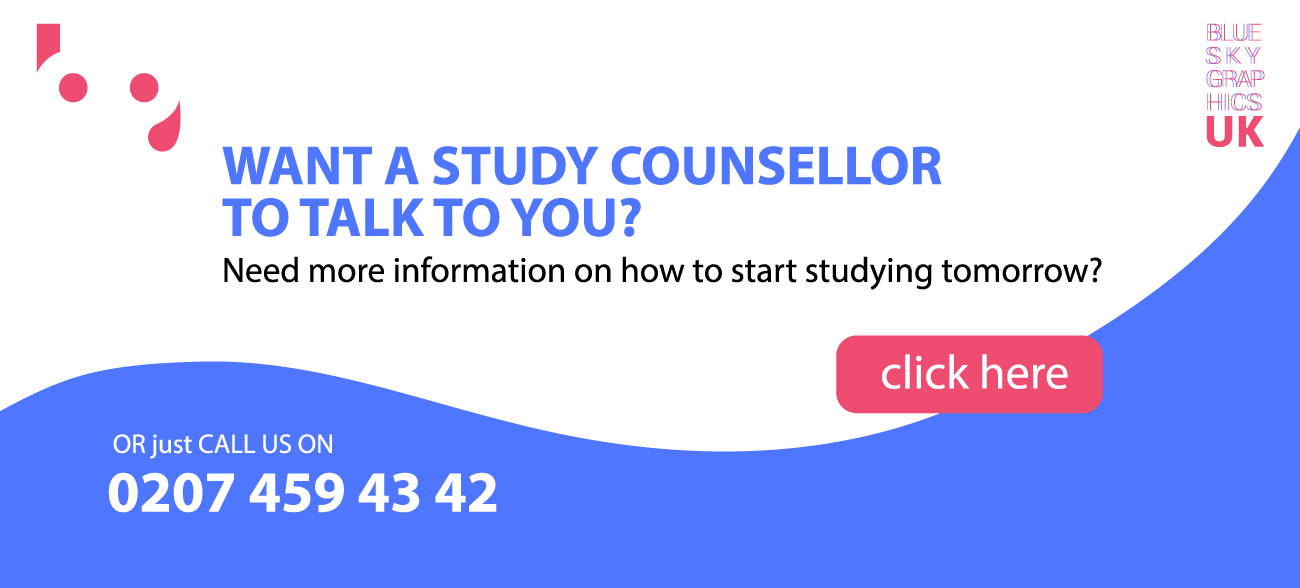 You should, however, consider getting a certificate through remote learning because it will only increase your reputation while also helping you become a better graphic designer. Join Blue Sky Graphics to get a certificate in graphic design and start your career.
Any Bachelor's Degree that includes topics in the Visual Arts will offer you a significant advantage over other applicants. Other degree subjects that are relevant include:
Photography
Design & Visual Communications
Engineering of Digital Media
Fine Art/Artistic Expression
Advertising/Marketing
Arts in the Media
Design of Communication
What Are the Advantages?
You have the opportunity to truly show off your flare and originality as a graphic designer. Your job entails capturing emotions and communicating messages, so you can create something truly unique. Working with customers that allow you total creative freedom is a true delight.
Magazines, design firms, publishers, computer game businesses, municipal governments, and television corporations are all viable employment. To put it another way, skilled and hardworking graphic designers will never be short of work!
What Are the Drawbacks?
Strict deadlines are an unavoidable aspect of the job, and the continual barrage of pressure may be exhausting. People in the business understand that creativity is not something that can be switched on and off like a faucet, therefore there will be times when you struggle to come up with a good design.
You will also be required to work with customers that severely limit your originality and compel you to operate inside rigid parameters. On these situations, all you can do is be silent, finish the task, and look forward to a more interesting project! Finally, because much of the job is done in front of a computer, it might be tiresome at times.
Is a Career as a Graphic Designer Right for Me?
To be a good graphic designer, you must possess the following characteristics:
Creative flare and a genuine love of design.
Outstanding IT abilities, with a focus on photo-editing and design applications.
Excellent organisational and time management abilities.
The capacity to collaborate as a member of a team.
Detailed knowledge of the most recent technology upgrades and trends, as well as a grasp of how to apply them to help your clients.
Excellent presentation skills and the ability to persuade clients to buy your ideas.
The capacity to work on many tasks simultaneously and to a high quality.
If you enjoyed the information in this Graphic Designer job description, from the tasks to the income to the chances for advancement, then a career as a Graphic Designer could be suitable for you.