Freelance Graphic Designer Job Description
Are you divided between your passion for producing art and your desire to master every new technology that emerges? Have you never been content with working on a single project, preferring to work on a variety of tasks to maintain your interest? If this is the case, your hobbies may lead you to a career in graphic design.
First and foremost, here is a basic work description for a graphic designer: Graphic designers use their creativity and creative skill, as well as their technological expertise, to produce text and pictures for a wide range of customers, from the development of a single tiny logo to the creation of a complete branding package.
A graphic designer's responsibilities
So, what does a typical day in the life of a graphic designer entail? A designer's everyday work life will range considerably from designer to designer since most designers have a good degree of choice over the kind of work they take—one of the advantages of the profession—which means hours, workload, and responsibilities will change for each person.
Visual Representation
Of course, there are certain similarities throughout the profession. Graphic designers are responsible for the visual representation of brands, messages, and communications. They assist individuals and companies in conveying their ideas in ways that are memorable, effective, and visually appealing. To do this, they collaborate with customers to transform their objectives and ideas into design concepts. Graphic designers translate the requirements and ideas of their clients into visuals.
You might be a graphic designer in the making if you have the capacity to raise basic product packaging to the level of art. Wooden Horse created the product label for Room Distillery.
Despite the differences, there are some similar themes. As a graphic designer, you will be responsible for the following tasks:
Meeting or talking with customers to learn what they want out of a project and assisting them in expressing their thoughts in a practical manner;
Creating ads, annual reports, artwork, books and their covers, brochures, logos, magazine covers, signs, stickers, t-shirts, web pages, and other branding and communication materials.
Revising a design brief to better suit a client's budget and ideas;
Designing by hand, sketching or painting—or utilizing computer tools to accomplish comparable goals;
presenting a concept for how to make a client's project a reality;
To satisfy requirements, a design or project output must be revised.
Learning to utilize a new piece of software or application;
Working as part of a group to develop a bigger design or to finish a tiny piece of a larger project, such as refining a distinctive typeface;
Finding additional creatives for a project, such as photographers, authors, or illustrators;
There are many more examples, but perhaps this gives you an idea of what a graphic designer's day could include.
Education and instruction
Many graphic designers attend college to further their professions. They graduate with a bachelor of arts degree in graphic design as a major or focus. Both art institutions and conventional liberal arts schools provide them.
If you already hold a bachelor's degree in a completely different field, you may not need to spin the wheel and return to school. A technical training program and software training courses may be able to provide you with the skills and training you need to work as a graphic designer. You may also look for specialized graphic design courses and internships in graphic design. Another alternative is to do freelance work while you develop your skills and expertise.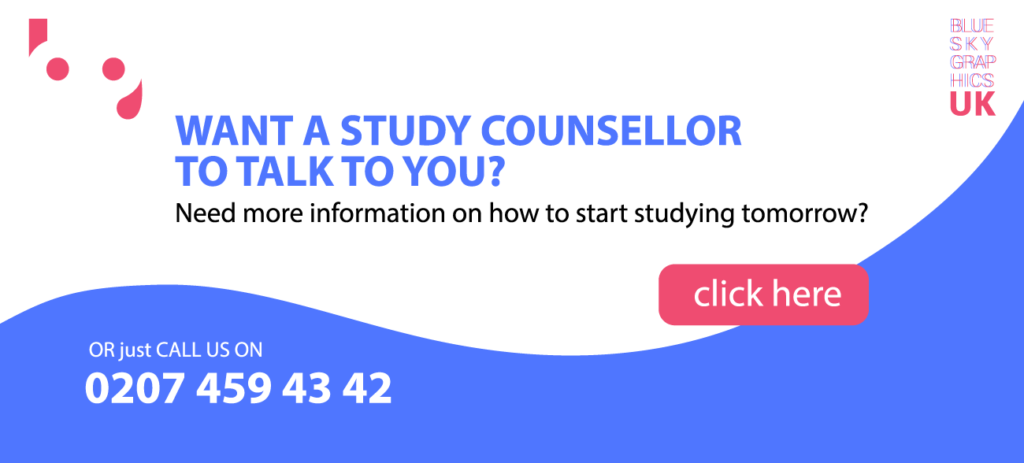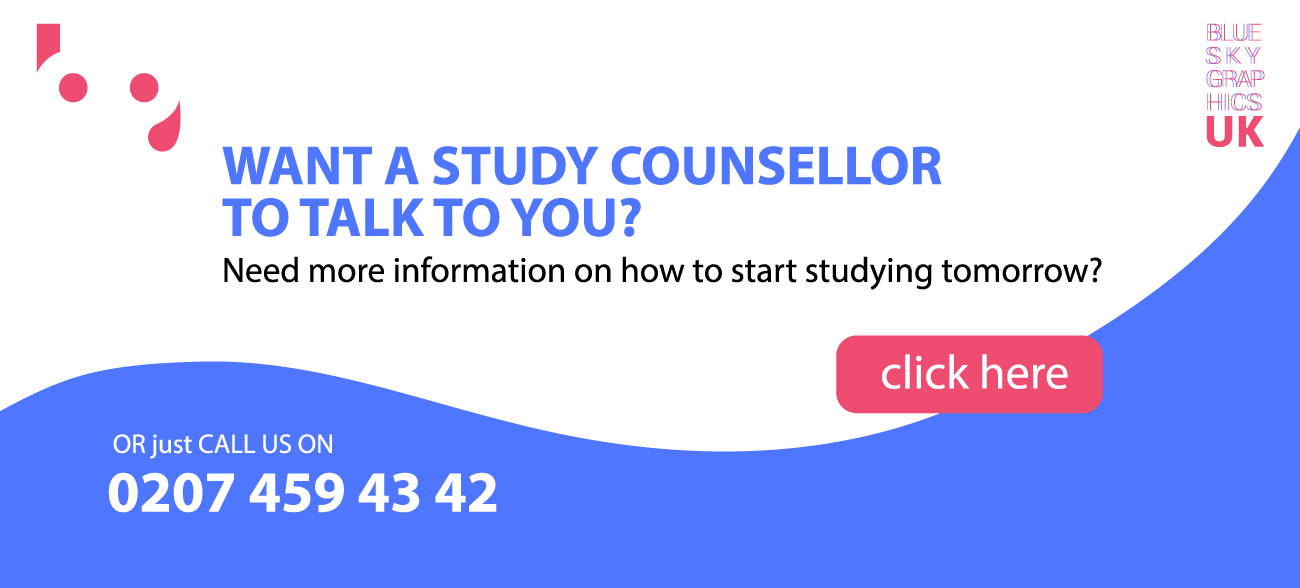 Self-Learning graphic design
Some graphic designers are entirely self-taught and have no official training. These few designers, on the other hand, typically have sophisticated skills in computer-aided design (CAD) and/or a high degree of innate creativity that transfers immediately into design work. They are also adept at showing their abilities to hiring managers, which is something that all designers must be capable of. Learn graphic design online through Blue Sky Graphics online graphic design course.
Portfolio of top-tier graphic designer Mad Pepper
One of the most significant benefits of finishing this kind of training program is the ability to create a great looking professional portfolio of your work. For your portfolio, gather samples of your finest work from internships, classroom assignments, freelancing work, and other experiences. Remember that sometimes less is more; do not include everything you have ever done; instead, include just your finest designs for when you are competing for assignments with others. A strong portfolio is often the decisive element in securing that deal.
Graphic design abilities are essential.
Graphic designers' skill sets vary somewhat depending on their specialized areas, but they all need hard skills and proven expertise in the following areas:
Some positions may place a greater emphasis on portfolio work, however keep in mind that the overwhelming majority of graphic designers have much more remarkable skill sets than simply these fundamental requirements.
The remainder of the narrative is as follows: soft skills and graphic design.
Even the most aesthetically talented and technically well-trained graphic designer will be ineffective on a big corporate project if they lack people skills, namely the ability to get along with anybody and cooperate successfully. That is why people seeking to employ graphic designers often scrutinize portfolios, education, training, and experience—before focusing on soft skills.
These talents are difficult to qualify for, but they are very essential; they are all about how you connect effectively with people and flourish in your surroundings. Indeed, most experts believe that jobs that stress soft skills will continue to employ people, even in the era of automation.
Make a list of your soft talents and find a method to "prove" each one. Do not put yourself in a position where you have to wrack your brain during an interview; be prepared for this series of questions.
Bringing it all together
So, are you ready to embark on a profession that combines old-school art and creativity with modern technology advances to produce mind-blowing new designs every day? That may seem to be an exaggeration, but it isn't! We hope that this graphic designer job description has motivated you to pursue it, since there is no such thing as too much excellent design.