Fast track graphic design courses
To express thoughts and fix challenges, graphic designers utilise their technical abilities. Graphic artists create visual designs by hand or machine to help people envision the environment around them by colour, structure, animations, and icons, from broad illustrations used on billboards to the most lightweight graphic advertising seen on the internet.
In a number of locations, graphic artists work. They will be accountable for all facets of the artistic process of the company or specialise in certain fields, such as advertisement, web design, animation, or branding. As freelancers, certain people operate independently, and others are part of a design studio, a marketing agency, or a business.
Internet Learning
Who would not want access from the protection of one's home to teaching and learning resources? That will be welcomed by multiple individuals because it frees you from taking early morning classes. It redeems you from a boring, repetitive lecture and the responsibility to attend college every day to accumulate a respectable 75% attendance. Online learning offers you what you need and releases you from some manual pressure.
Blue Sky Graphics is an online school in the United Kingdom that provides newbies and experienced artists fast track graphic design courses. BSG's tutors are extremely qualified and can show you the interface elements along with the use of Adobe apps.
In graphic design, career paths cover many facets of the creative continuum and are often superimposed. A graphic designer's primary duty is to arrange various visual items in a certain kind of media. If you are trustworthy and have gained expertise, anyone who has acquired the graphic design industry can carry on distinct positions and occupations.
Benefits of becoming a graphic artist
Freedom to construct the inventiveness
The most critical advantage of becoming a graphic designer is that you will display your imagination and innovation to the utmost. It is possible to position everything you dream and visualise in the context of a show to be seen and enjoyed.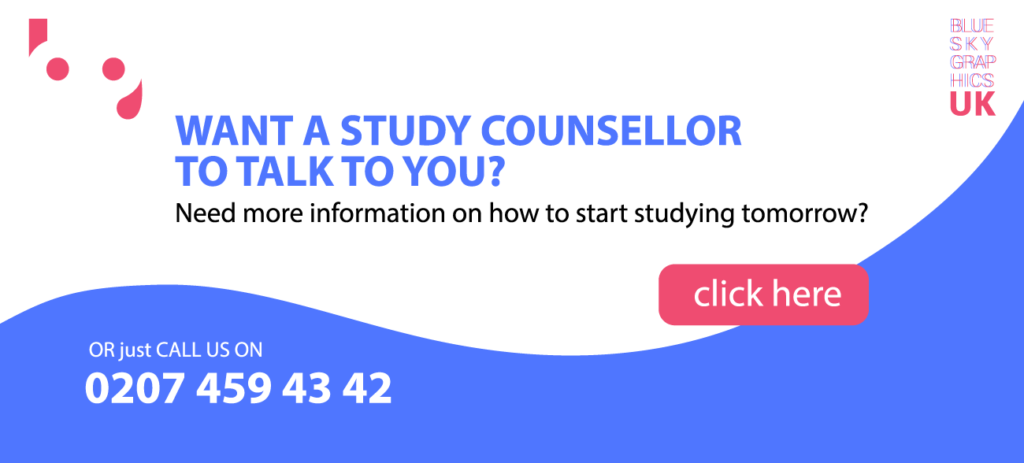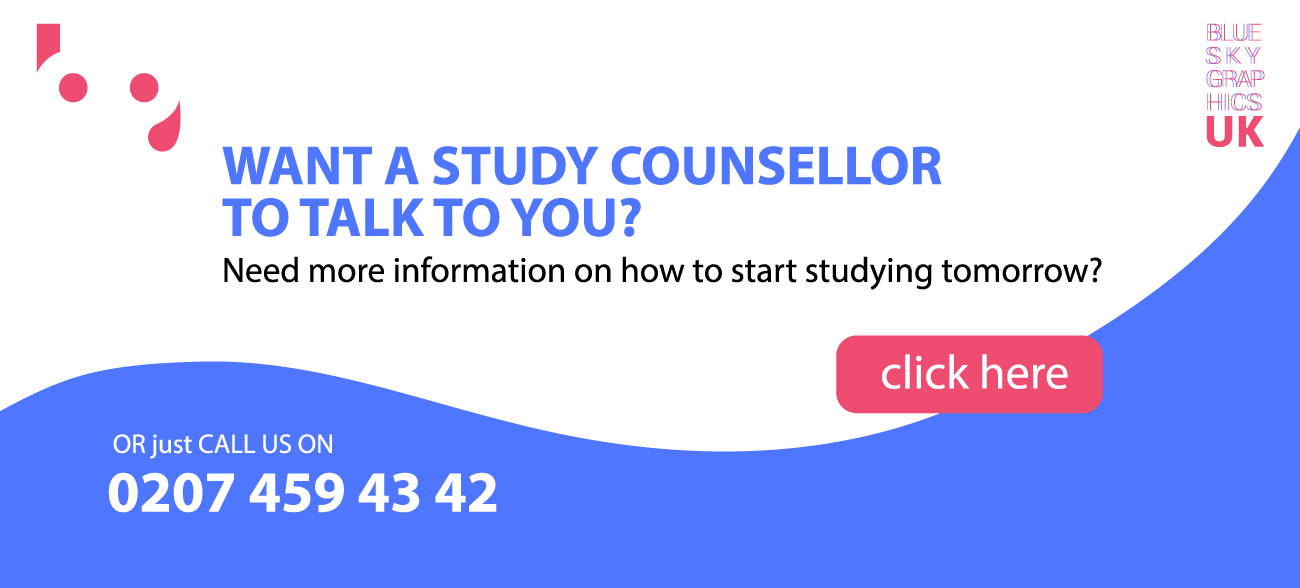 Know new strategies and strengths
Being in the world of design, you will discover a number of new talents and techniques. Different operations need a different methodology, which helps you to explore innovative approaches and learn something new every day.
An incentive to meet emerging designers
Meeting fellow designers would open avenues of learning from them and holding you up to date. You will also share suggestions and methods and talk to them regarding current ventures that in the long term will be useful to you.
Enhances your skills in conversation
When working for a corporation, strong social skills are a necessity, so you do not have a hard time mixing with fellow employees and customers. When time progresses, you understand how to become socialised and to be relaxed inside.
Opportunity to partner with valued organisations
There are several opportunities for a graphic designer to work with powerful companies, thinking you will expand and improve your portfolio. Clients also tend to partner with designers with comprehensive and imaginative ranges.
Freedom to operate autonomously
When you are freelancing, you are never short of jobs. You will land on a number of client ventures by creating a strong network of individuals.
Sometimes, graphic design is associated with other art styles. It has a wider function, particularly in the marketing and business sectors used in numerous industries, even though the former incorporates significant artistic elements. Other forms of painting, however, concentrate on self-expression, the depiction of societal concerns, and artistic appeal.
Uses for Graphic Design
A graphic image that is an icon for a certain community, organisation, or business is one of the aims of this style of design. On our favourite shopping packages, favoured TV networks, preferred convenient food markets, and several other graphic design products, we use the logos. They serve a business function often. From this modelling element, the photographs used on banners, flyers, pamphlets and other printed ads are all taken.
Since they play a crucial role in attracting consumers to buy products and services and to serve as an incarnation of powerful companies, in order to fulfil their aim, these designs must be important and concisely organised. This can be difficult, especially where the usage of vocabulary is commonly restricted, but without confusion, good graphic designers convey their clear message to the stage. Check out the graphic design course at Blue Sky Graphics and start learning today!
Why does commercialisation promote graphic design?
To improve the promotion of graphic design, there are three specific approaches:
Identity with Brand
An successful way to convey the personality and mission of an organisation is to provide a well-designed logo. That will say what words they can not say. The corporate emblem, along with the name of the business and goods/services, is a very significant building block of the brand.
In users' brains, a mark can be saved easily. It is evident through the company's business cards, the website, merchandise, and all else is part of it. Any client does not quickly recognise a brand, but can most likely remember a fascinating organisation of the emblem.
The Web
When an organisation wants to transform its clients into potential customers, innovative graphic design is important. When a website is wonderfully attractive, it attracts the attention of travellers and creates more than ample incentives to become potential consumers. The excellent architecture reflects products/services of high quality that clients want.
The first perception of a company is provided by a website. It paves the way for a business and before they ever think of investing, viewers want to go through it. For this reason, it is important for a brand to create an outstanding first impression.
If a page has a solid graphic design, it can compliment the text. This will improve the material, which will boost profits in exchange.
Publicity
In the past, brochures, catalogues, and signs were used as advertisements. However, by communicating with the audience in the right way, these conventional forms of publicity can still be effective.
In social platforms, ads can be seen and people appear to click through them. When you have a flyer, before you chuck it away, you need to peek at it.
Similarly, letterheads, calling cards, advertising for publications, posters, etc., help render their target group identifiable as a logo. Although the latest movement is digital advertisement, conventional ads has not yet been entirely replaced. These sites enable an organisation to use a licenced graphic designer.
It is the duty of graphic designers to create the graphic style and content of different media outlets, such as magazines, newspapers, papers, company records and other media, and to work in many forms in the field of advertising. To learn more about the fascinating aspects of graphic design and its related fields, sign up for the Blue Sky Graphics online graphic design tutorial.
Many of the promotional roles of graphic designers include creating advertising posters, labels and brochures for goods and services, developing logos for products and organisations, and developing signage and branding programmes for business and government. Computer and Internet materials, including websites, digital platforms and online projects, are now being produced by graphic designers.
The Position of Graphic Designers
In the advertisement industry, graphic design plays a critical role. An ad is immediately called to mind when referencing the word graphic design. Graphic design is synonymous with ads in several words. The purpose of advertisement, in other words, is to thrive on the visual impression of products, services, values and ideas.
This is the primary explanation that companies sell their products and services around the world. It is often seen as one of the main means of creating social change, aside from utilising it to produce goods and services.
When visuals stick out when maintaining the validity and continuity of commercials, advertising for products and services is most successful. The correct graphic can attract a lot of interest and increase the likelihood that the audience will be prepared to buy the object.
Since corporations wish to market creative products and services, they need to create visibility with the usage of advertising. This platform is now being leveraged by civic and non-governmental organisations to introduce creative programmes and build societal visibility. The use of graphic design plays a key role in attracting the public's attention. To achieve this aim, the creative use of colour and symbolism allows. The graphics' graphical essence is as important as the meaning it conveys. Graphics are meant purposely to react to the emotions and intellects of people he needs to accomplish.
The processes behind a successful ad are researched by advertisement or graphic design agencies who create compelling products. They spend time researching and assessing how well their target market will appeal to them. The profiles of audiences (e.g. age, class, economic level, etc.) can dictate which colours, themes, strategies and other material to use.
Is there a need for architecture on the web?
Graphic designers more commonly work with computer system design companies for specialised development facilities such as ads, printing and associated support processes, magazines, periodicals, catalogue printers, and digital graphic design. Owing to the growing demand for virtual design projects, the emphasis is on graphic designers with experience in visual modelling and animation skills.
As advertising companies have rendered print and web and promotional materials available for additional products and services, particularly in terms of internet ads, the market for graphic design inside advertisements would grow. A strong portfolio of graphic design and communication and business management expertise.
Professionals of graphic design work in many industries, but primarily in advertising, printing and emblem branding in commercial or artistic media. Because of their creative abilities, which are a critical need in branding and marketing a commodity that appeals to the consumer, they are a requirement for many businesses around the world.
The greatest online school for beginners and professional designers is the Blue Sky Graphics online graphic design tutorial. In a year, you will complete the course and learn the skills that you will still carry out in your everyday life!
Photoshop by Adobe
Photoshop is a lightweight technology that can be properly used. As it is a raster-based tool that allows text images to be pixelated in Photoshop, it runs at the pixel stage. Photoshop is suitable for image editing, but not for files of text. Even creating print models or web designs may be challenging for you.
Photoshop may be used to modify and create pixels, banner advertising, print images, motion graphics, and models for the user interface. In the other hand, since you do not modify or extend the data as much as you can for the Illustrator programme, Photoshop is not an acceptable logo app.
Usage of Photoshop for:
Edit articles and print images
Advertising banners, user interfaces, and video graphics were created.
Construction of website icons and images
Illustrator by Adobe
Illustrator is really versatile, and it is easy to do anything from web models and images to text papers. It is vector-oriented programme, so it uses lines to function and has no information or pixels. This vector base means that it is optimised for the applications of the modular interface, such as marking and logos.
If you change the scale of the objects in Illustrator several times, much as in Photoshop, they would not be blurred. To build web graphics, full-page models and archives, but not to deal with drawings and straight photos or big multi-page papers, pick Illustrator.
To use illustrator:
• Build website icons
Constructing icons for text
Build blogs or print articles, but not if there are big multi-page papers.
InDesign by Adobe
Designed for the printing of materials, Adobe InDesign is mainly found in diverse book formats. For main pages and several pages, it is also helpful for notifications, PDF files, brochures, notes, and everything required. InDesign was designed to allow users to select the elements created in Photoshop and Illustrator and organise them elegantly.
InDesign is a vector-built programme, like Illustrator, but the key difference is that it focuses on master and multiple page features, thus missing some other capabilities, such as manipulating pictures. You may, however, configure every InDesign page while also constructing a master view with page numbers, logo, etc. The text wrap feature of InDesign is much easier than it was in Illustrator.
The templates created by Illustrator, on the other hand, seem to be too broad and fall within the category of commercial optimization printers.
InDesign is intended to be used when:
Designing the cover of a book
• Create a folder for a file
A master list is necessary for planning newsletters, PDF files, brochures, advertisements, and everything else.