25 good books for your graphic design career
Learning graphic design is what we make easy by teaching you step by step in a logical and industry aligned format by none other than practising professionals. As graphic design is constantly evolving in terms of software updates, techniques and form it is fair to say that it is a lifelong process, so graphic design students don't worry: you'll have plenty of time becoming an expert in your field.
You might be looking to refresh your design theory, hone in on new skills or perhaps recharge your creative batteries. Whatever you want, there will be a book for you to take something away from.
This said, a common trait of many student when they are are getting started is taking on board as much as possible through their eagerness to learn more quicker, that's why we are suggesting a selection of graphic design books that are in our  opinion worth reading for graphic design students, but also for others. Besides, for all the power and technology  that digital devices provide,for some of us there's nothing like sitting down with a cuppa tea and having a browse through a good old book.
There are many great graphic design books out there, but with time usually of the essence the teachers at BSG have saved you the trouble of reading all of them (we did that years ago) and now selected  the books known for their succinct  knowledge, design inspiration, and  key short-cuts and techniques.
In this article, we've curated the best graphic design books on the market, from timeless classics to modern masterpieces. You can also check out our selection of best branding books. But for now, welcome to your essential reading list. We know that becoming a graphic designer is not as simple as reading a book. Therefore, these texts we recommend – not as a DIY read and become a graphic designer which would be extremely difficult without a teacher and since we offer courses for that – but a text that will help with your overall knowledge of graphic design.
And so, whether you're interested in learning the fundamentals of graphic design or expanding your existing skills, it's worth investing in perhaps some good books and even better in some professional training . As global leaders in graphic design education, it's something we at Blue Sky Graphics know a fair bit about. So here we've set out a non-exhaustive run down of 25  essential reads, expertly curated by our teaching team and updated for 2020.
Remember, graphic design is creative and requires human-led intelligence and ideas to respond to trends, tastes, and what has already been before and BSG remains at the forefront of developing highly skilled graphic designers for the workforce. Being an online school places us in a unique position to offer our students essential creative skills for their future graphic design career.  Whether you're studying at home, reading a book on the bus or learning with us in our virtual online classroom our 0110 Graphic Design Course will help those  self-teaching at home and we'd highly recommend you add one or two of these book  to your next reading list. .
On behalf of Blue Sky Graphics and the entire team we wish all our readers, subscribers and students a successful graphic design journey. Happy reading!
1. The Elements of Typographic Style by Robert Bringhurst
Renowned typographer Robert Bringhurst brings clearness and logic to the art of typography with this masterful style guide in his book The Elements of Typographic Style. It is good for students to read as a intro to fonts and typography and a practical to the point guide combining a dash of theoretical, and historical with a thorough exploration of the newest innovations in intelligent font technology. Due to this it is a must-have for graphic artists design students  or anyone working with the printed page using digital or traditional methods.This book gives artists at any level a creative edge, ensuring that their typographic portfolios get noticed and help them stand out from the crowd or find out in our 0110 Graphic Design Course.
2. A Designer's Art by Paul Rand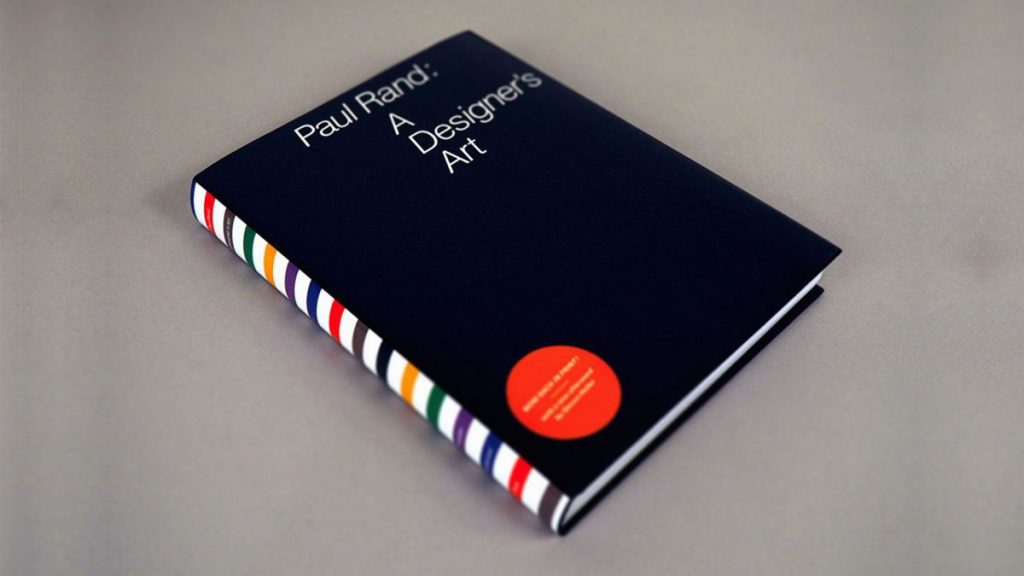 Learn and read in a fun packed book from one of the iconic graphic designers of the twentieth century: Paul Rand. Whilst undertaking your BSG course, the book describes Rand's work with the same depth and passion that he displays in his graphic designs, seeking to help us to understand the nature of his relationships with his clients, his audience and his art. This will in turn help you think about your work, your clients and your future briefs and projects. Since the book provides a comprehensive introduction to visual design for graphic designers-to-be we've places this as number 2 on the list.  From the fundamentals of design to advanced techniques and problem solving, A Designer's Art contains logical and practical advice and tutorials for a broad range of applications in any media.
3. Logo: The Reference Guide To Symbols and Logotypes by Michael Evamy
Logo: The Reference Guide to Symbols and Logotypes is a across-the-board guide to logo design and a publication of some of the most iconic logotype designs throughout history which not only will sit good on a students graphic design book shelf but add value to their work through being inspirational. The book is quite dense and includes a vast collection of over 1,300 symbols and logotypes from the work of past masters, such as Paul Rand and Saul Bass, and several hip and happening international designers.  The next time you are tempted to design a logo, beware that it may have been attempted or not. This book similar to module 3 of the 0110 Course BSG teaches gives essential introduction to logos in graphic design for the digital era  which reflect continual evolving media. It requires  graphic designers to evolve and possess a core set of competencies that translate across all applications. This book teaches the critical concepts and necessary skills that build the framework for prospering, innovative design.
4. How to be a Graphic Designer, Without Losing Your Soul by Adrian Shaughnessy
The title says it all here. Graphic design does not need to be mundane and repetitive. Despite moans and groans from some creative about a lack of a manual. Design consultant and writer Adrian Shaughnessy draws on a abundance of experience to provide an entertaining and insightful piece of work.It does not go into great depth, but it may be a bit more helpful than an internet search for some quick inspiration for homework, brainstorming and client meetings.
Targeted at the independent-minded, how to be a Graphic Designer, Without Losing Your Soul  is great for students and is often recommended to anyone on the 0110 Graphic Design Course as it addresses  many of the worries of young designers who want to earn a living by doing expressive and meaningful work and avoid becoming a hired drone working on soulless projects.
It offers straight-talking advice on how to establish your design career and suggestions for running a successful business. It also simply illustrates frank and to the point  advice on how to establish your design career and practical suggestions – that you won't have been taught at college (BSG not included) – for running a successful business.  The book also  includes all-new chapters covering professional skills, the creative process, and global trends, including green issues, ethics and the rise of digital culture.
5.Designing a digital portfolio by Cynthia L Baron
This book is great and portfolios have always been artists' most valuable tools for expressing and demonstrating  their talents to the outside world, whether to potential employers, agencies  or clients.. It's no secret that graphic design can be quite a cut-throat battlefield especially at the top level in agency,  art gallery exhibitions and every serious job seeker needs to  have a portfolio of their best work.
In graphic designer, your portfolio is the most important showcase of your work. Whether you are a student at Blue Sky Graphics, or just finished school, on the move for a change in career, or a freelancer looking out for clients – your graphic design portfolio is the most important thing on which potential clients and employers will without doubt be judgemental.  
Teacher and graphic design professional Cynthia Baron covers all the aspects that graphic designers should know in her wonderful full-colour illustrations that demonstrate   case studies throughout portray examples of attractive and effective portfolio design. This books is useful as it helps readers understand the psychology about how to choose pieces of work to display from  to using various file formats to organizing, designing, and presenting a smashing portfolio. We also cover these important points on the 0110  Graphic Design Course at BSG.
6. Stand out : design a personal brand, build a killer portfolio, find a great design job by Denise Anderson
The design marketplace has never been more trivalent especially with the onset of the Covid-19 pandemic which has meant more and more people are working from home. At BSG we have always said robots and automation systems might be able to take over some jobs,  but the massively personal and creative form of  graphic design is secure to a large extent. Learning how to develop apps, Web Design, UX/UI or designing the latest advertisements require real human input with opinions on colours, the emotions evoked on adverts by a human is something that machines could never do.
In this way with graphic design, you'll be future proofing your career for many decades to come. However it is important to stand out.
According to our guest author Denise Anderson to succeed, you must travel the transition from learner to professional with purpose and precision. This book is useful for precisely that reason. With so many talented creatives, or demanded more from emerging talent  it offers a hands-on, three-step  action plan for establishing your unique brand, crafting a killer portfolio, and nailing you career goal. We recommend this to our BSG students and anyone looking to become unique and read this book to help you use your stand our work strong, bold and most importantly to differentiate yourself from everyone else.
The important parts of the book that stood out for us (pardon the pun) are : Self-promoting your brand, from social media to print "leave-behinds",  Optimizing your portfolio for the industry and company where you want to work, Discovering what's hot in portfolio design and strategy – and what's not, Understanding what employers want from you,  Producing your digital and print portfolio, Designing your brand identity, and Identifying your dream job as well as negotiating salary.
7. Designing Brand Identity by Alina Wheeler
Delve into branding, corporate jargon, logos, design templates and typography and understand business ideas, this book is a good read that would take you from a branding novice to a branding guru- that an compleiton of the 0110 Graphic Design Course, well almost.  From research to brand strategy to design execution, launch, and governance, Designing Brand Identity is a compendium of tools for branding success and best practices for inspiration.
Graphic design has never been a static field, and the continual honing of skills and techniques is an essential part of the job. Innovation comes from change, and today's design landscape is evolving at an ever-increasing pace-expanding diversity in media, audience, topic, technique, tools, and more offer unprecedented opportunity to make your mark.
This a great and helpful book to reference, but not very conducive to reading straight through at once so don' t expect a straight read. We suggest you use it as a reference guide.  There are lots of lists and examples throughout the book which is great for quick learning but as with anything not easily retained if going through large chunks at a time. Some students have complained that the writing style is a bit jargon heavy and corporate-like, but it lays out the branding process clearly and thoroughly and the pages are rich in colours and including many sample cases from some companies.
8. Graphic design theory; readings from the field by Helen Armstrong
The titles in our best-selling Design Brief series are highly praised by graphic design students, educators, and professionals worldwide as invaluable resources. Each beautifully designed, affordable volume offers a concise overview of a design fundamentalthe hows of design. But as most seasoned designers will tell you, a comprehensive education also requires an understanding of the whys of design practice.Graphic Design Theory presents ground-breaking, primary texts from the most important historical and contemporary design thinkers.
Graphic Design Theory is organized in three sections: "Creating the Field" traces the evolution of graphic design over the course of the early 1900s, including influential avant-garde ideas of futurism, constructivism, and the Bauhaus; "Building on Success" covers the mid- to late twentieth century and considers the International Style, modernism, and post-modernism.
9. Brand Identity Essentials: 100 Principles for Designing Logos.by Kevin Budelmann
This book is the fourth book in the Essential series following Layout Essentials, Typography Essentials, and Packaging Essentials. It outlines and demonstrates basic logo and branding design guidelines and rules through 100 principles including the elements of a successful graphic identity, identity programs and brand identity, and all the various strategies and elements involved.
10. 100 Ideas that Changed Graphic Design by Peter Fiell (Author), Charlotte Fiell
A good idea can change the world, and here are 100 that did precisely that. This fascinating book chronicles the most influential ideas that have shaped industrial and product design. From the origins of modern design in the craft movements of the 19th and early 20th century and the changes brought about by mass production, the book traces the most essential ideas in design through the modern movement and post-war consumer society to more modern concepts.
Arranged in chronological order, each of the 100 ideas is presented through a combination of text and images, which explores when it first evolved and the impact it's had on the world. Even if you're not specifically working in product design, it's an invaluable background for anyone working in design that will help you see the modern world in a whole new perspective.
Here are 15 other books that our students love, but which we are yet to officially review …
11. Graphic Design, A Concise History by Richard Hollis
13. Winning Portfolios by Cath Caldwell
15. Becoming a Successful Graphic Designer by Neil Leonard
17. Thinking with Type by Ellen Lupton
19. Ways of Seeing by John Berger
21. Typographic Systems by Kimberly Elam
23. Graphic Design Visionaries by Caroline Roberts
25. Graphic Design for Non-Designers by Tony Seddon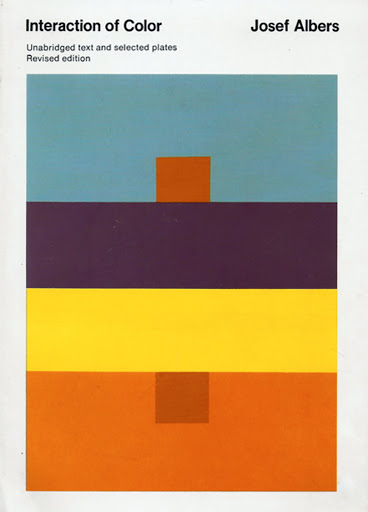 12. Interaction of Colour by Josef Albers
14. The Graphic Design Idea Book by Steven Heller & Gail Anderson
16. Ready to Print: Handbook for Media Designers by Kristina Nickel
18. Why Fonts Matter by Sarah Hyndman
20. The Medium is the Message by Machluan and Fiore
22. Grid Systems in Graphic Design by Josef Muller-Brockman
24. Know your Onions by Drew de Soto
At Blue Sky Graphics, we leave teaching our students and know that learning graphic design through books can not only be emotionally draining and tiring but also complex and tricky. For more information about our courses please see the link.


0110 Graphic Design Course
This commercial portfolio course  explores the more advanced level tools and techniques across the entire suite of Photoshop, Illustrator and InDesign. The course is designed to teach the foundations, principles and applications of graphic design software, whilst building your own commercial portfolio. The overriding objective of the course is to enable you to operate Adobe Photoshop, Illustrator and InDesign software to a proficient level whilst addressing graphic design theory.
Topics include: Introduction to Modern Graphic Design, Design Building Blocks Essentials, All About Typography,Colour and Colour Theory, Adverts, Publications, Photography and Visual Identity, ,Logotype Shape Designs and Organisation of Documents,Layout Design and Collage, Graphics Enhancement, Preparing your Portfolio and Course Consolidation.


0220 Web & UX-UI Design Course
This hands-on practical web building course addresses the creative and systematic design and user-friendly issues through UX-UI. Students will be trained in web design, graphic composition, colour theory, proper design methods, implemented in web design and building software such as Photoshop, Illustrator, WordPress, Elementor, a drag-and-drop page builder plugin for WordPress . This course teaches both the theory and practice behind the design thinking process.
Ultimately, the course will use design thinking to take students through the design of the User Experience (UX) and User-Interface (UI) of a product or service of their creation.  Web Design and UX-UI with Elementor & XD builds on prior foundations of graphic design with a special emphasis on composition for mobile apps and websites. From building and interactive websites, banners, apps to digital branding – web design is everywhere.